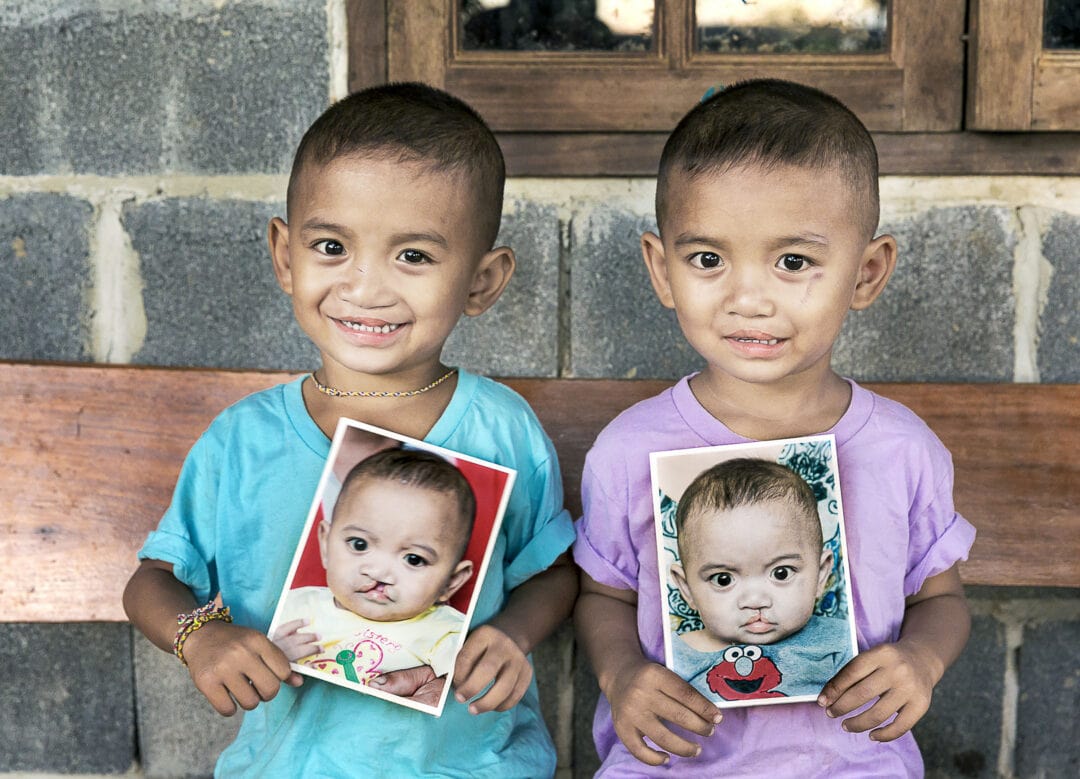 Donate in memory
A donation in memory of someone special, allows family and friends to remember and celebrate the life of a loved one by donating to a cause close to their heart.
Whether at a funeral, in lieu of flowers, or simply to remember someone at any other time of year, donating in memory gives hope to the thousands of children and adults living with cleft conditions around the world.
Ou and Lak's story
In rural Thailand, twins Ou and Lak were both born with a cleft lip and cleft palate. Like many babies with cleft conditions, they struggled to feed and would choke on their milk, which was terrifying for parents Wanna and Manus.  
The costs of surgery were out of reach for the family, and it looked as though the twins were destined to face a life of ridicule and isolation. 
Thankfully, Wanna and Manus heard about an Operation Smile Thailand surgical programme taking place in nearby Ubon Ratchathani, where a team of medical volunteers could perform life-changing cleft surgery, free of charge.
More than a new smile
Wanna was overjoyed with the results of her sons' cleft lip surgery, and their new smiles. A year later, the twins had a second operation to repair their cleft palates, helping them to eat, drink, breathe and speak much more easily. 
By providing access to free, safe surgical care, Operation Smile gave Lak and Ou more than just new smiles. They now have the chance for the happy, healthy lives they deserve.