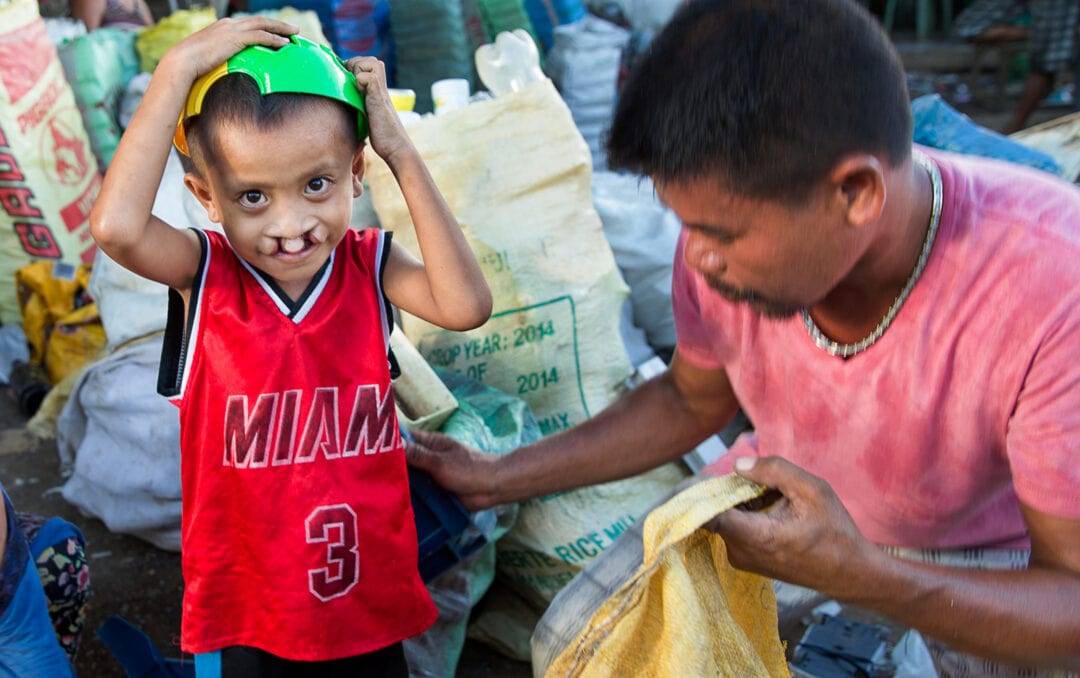 Other children threw stones at him
At the tender age of six, Joseph was already used to being an object of ridicule because of his cleft lip and cleft palate. Children threw stones at him and called him names. He stopped going to school because the cruelty he faced.
Sadly, this experience is not uncommon for children growing up with untreated cleft conditions.
Joseph was born in Remigio on the Philippine island of Cebu. His mother died when he was a baby and he works with his father and stepmother collecting and selling recyclables and scrap. He's the only one in his family to have a cleft lip and cleft palate – for unknown reasons Southeast Asia, including the Philippines, is a region where cleft conditions are more common than the rest of the world — around one in 500 children are born with cleft lip and cleft palate, compared to the global average of one in 500.
Even though there are skilled plastic surgeons working in the country — some who volunteer for Operation Smile — most families, can't afford the cost of surgery. Joseph's family was no exception.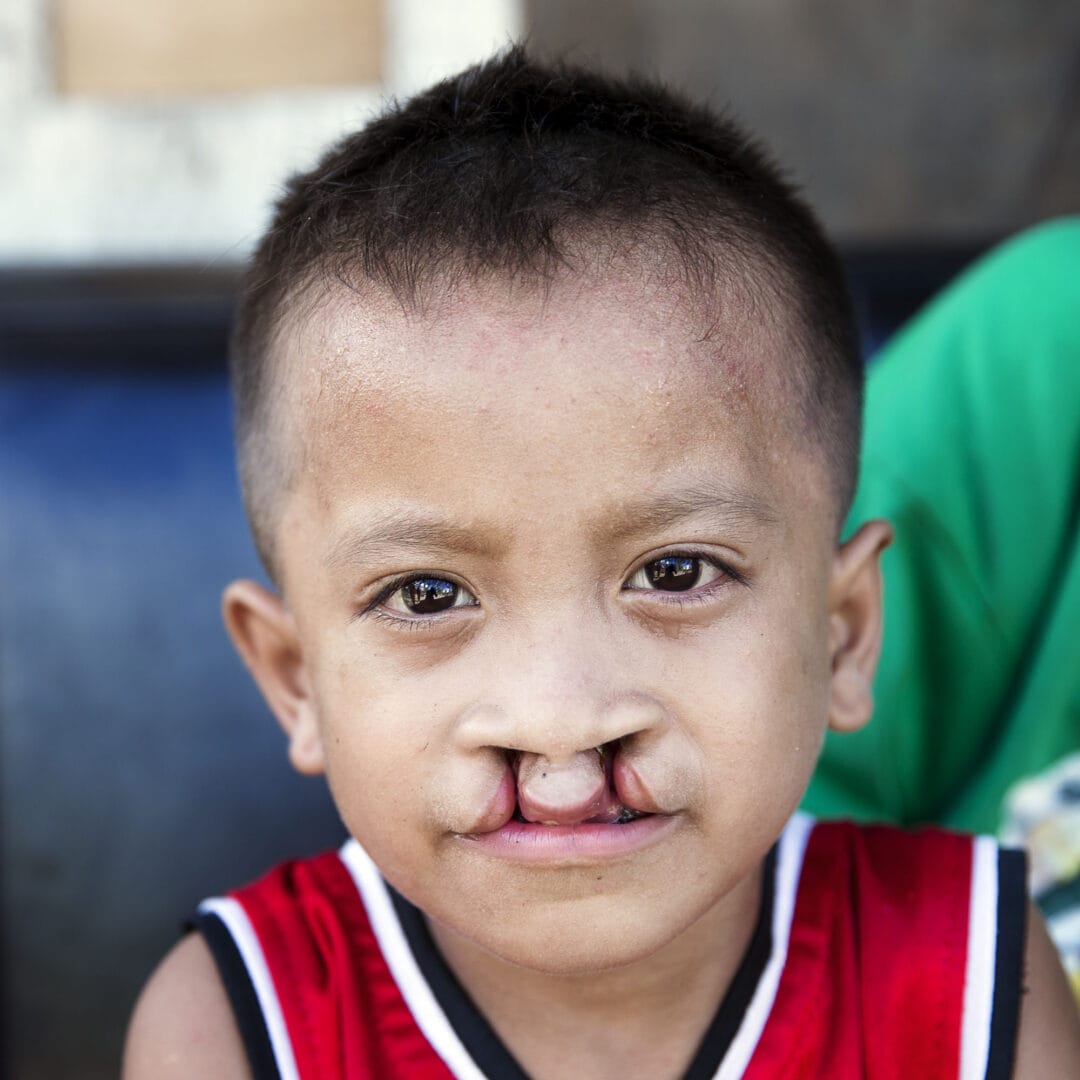 Surgical programme brings hope
When Joseph's father Julito heard about Operation Smile and the free surgery it provides to children with cleft conditions, it gave him hope that there would at last be help for his son.
When they arrived at the surgical programme in Cebu City, Julito was relieved to find that Joseph wasn't the only child to have a cleft – but also worried that he would not qualify for surgery as there were so many others in need of help.
Thankfully when the Operation Smile medical volunteers examined Joseph, he passed his health evaluation and was deemed fit for surgery for his cleft lip.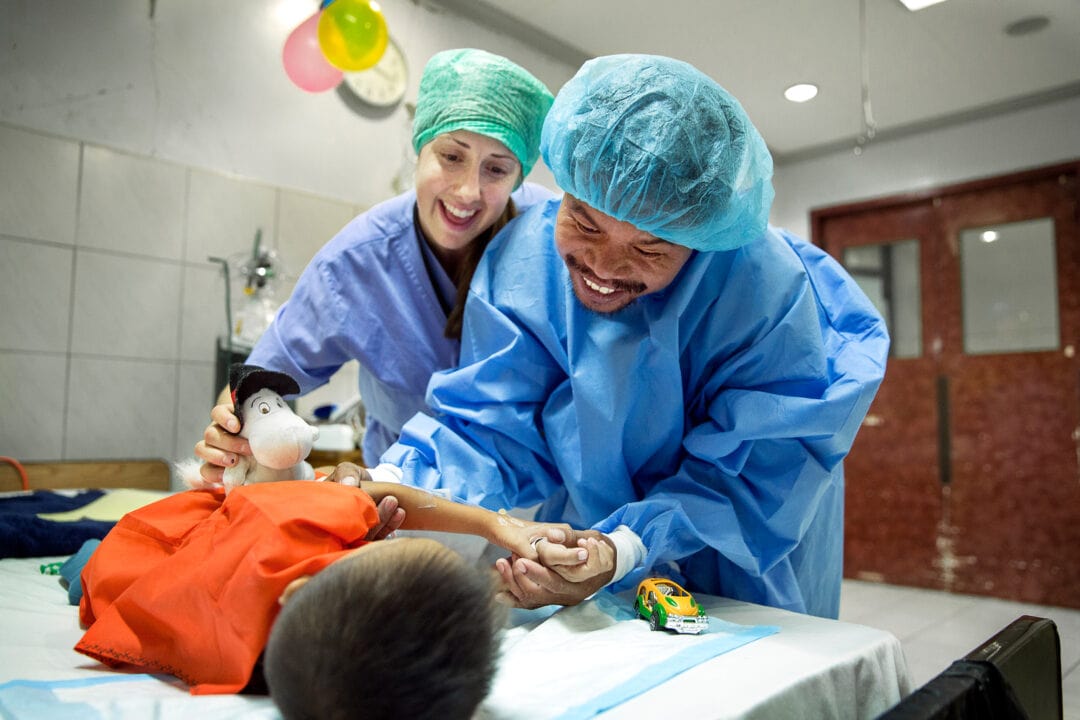 New reflection brings new confidence
When Joseph came home from hospital, his neighbours were very excited to see the transformation and complimented him on his new smile. When he got back to his house, Joseph looked quietly at his own reflection in the mirror and said, "Oh, I'm very handsome now!"
After his surgery, Joseph returned to school eager to learn and make new friends. His father Julito has high hopes for Joseph's future and told us, "He's not shy anymore. Unlike before, he likes going outdoors. And even if children still tease him sometimes, he doesn't get mad at them — he knows his face is different now. Hopefully, the surgeries will bring him a different life than mine. He has more confidence now, and maybe this will give him a chance to get a proper job in the future."