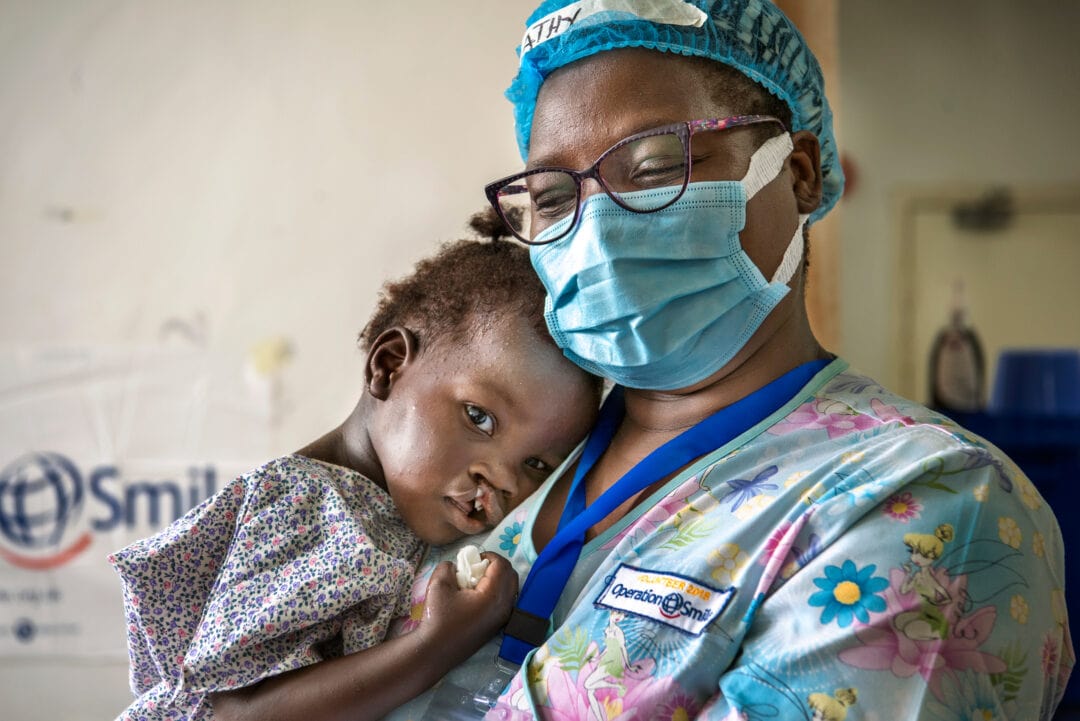 Therapeutic play helps heal
Child life specialist Cathy Cheonga, shares her experiences of volunteering for Operation Smile in Malawi and explains the importance of psychosocial care for patients.
Play to recover
Cathy has been an Operation Smile volunteer for five years and has volunteered on six surgical programmes, she tells us more about her role and what inspires her. Medical volunteers like Cathy Cheonga in Malawi, play a vital role in the comprehensive care that helps our patients to thrive. Cathy is a child-life specialist and uses therapeutic play and activities to help our patients feel calm and relaxed before cleft surgery. This psychosocial care has a huge impact on our patients, many of whom have never been into hospital and are understandably anxious.
Q: Tell us about your role – what do you do on a surgical programme?
A: "I support patients and caregivers from their first moments when they arrive on the screening day and that's the most important time to interact with the caregivers, as well as the patients. Because for most of them, it's their very first time and they may have never been to the city or wherever we're holding the surgical programme. So, everything is new to them. That's the best part whereby you become so vulnerable, so that they trust you. Then I help them and walk with them on the journey.
"Many are also scared because they're being told stories about cleft. For example, I met a mother whose child had a cleft palate and, in that village, that child has never been seen, because people will tell them mean things, like that the child is not going to make it and these sorts of things. So this is the best part of the mission, because I love to work with the caregivers as well as the patients, just to reassure them and to tell them that there is hope, there is a smile at the end of the journey."
Q: What do you like most about working with Operation Smile?A: "There are so many professionals, medical and non-medical coming together, just giving it their all to create something special for the patients. I love the interaction and integrations, I'm also learning lots of new things through working together. For example, I'm learning a lot of medical terms – sometimes I'm like 'Oh, so this is what it is' about some specific terms, I had just maybe heard when I visit my doctor, but now I'm able to understand even more. So, yes, I'm learning a lot of things – that's good! "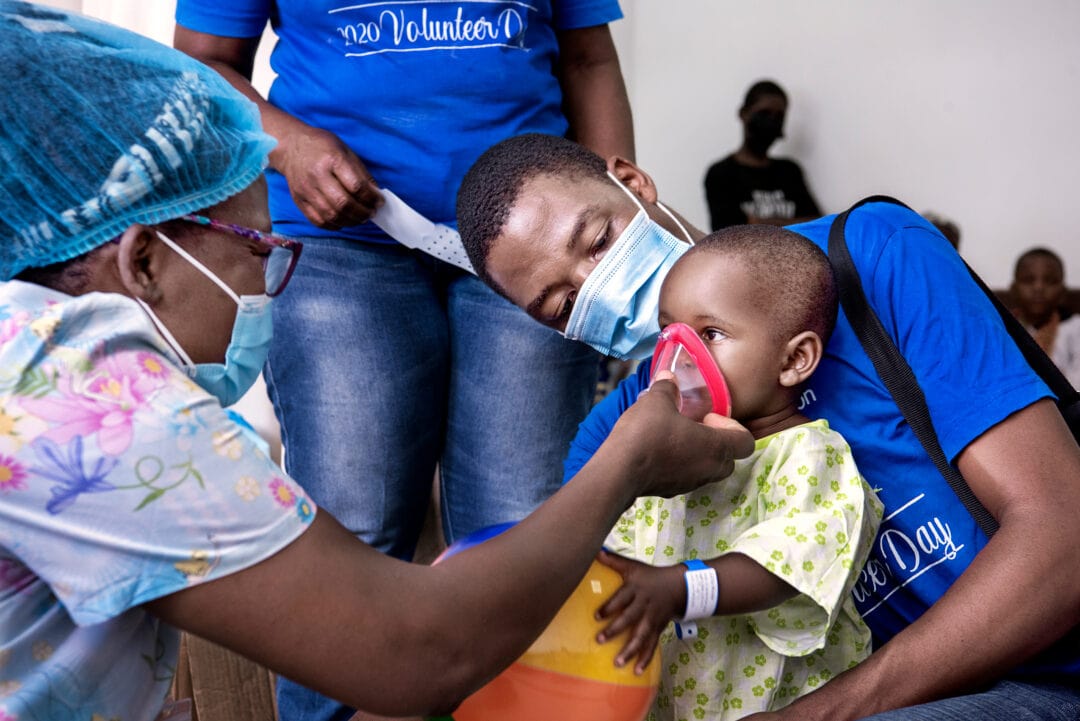 Q: What is your favourite patient story?
A: "Ah, there's so many but I still remember this one lady. She grew up in a village and in that community she was the only one with cleft, both lip and palate. The stigma was really severe. However, her mother was determined to not give up on her – she used to say, 'I'm gonna keep this child!' and she cared for that child, until she grew up into a young lady.
"They got married and they had two children together. One day, a friend of the husband told them that there were people providing care for people just like his wife. They said, 'Why don't you give it a try?' They were excited but they also concerned about how they could afford it, as they thought it would require a lot of money.
"Their friend told them that care was free and that they just had to register. They didn't know how to register, until one day he went to the city – as he is a businessman – and he saw a poster. He then got in touch with the patient coordinator and they managed to get to the next surgical programme.
"After surgery she called me and she said that she wanted to thank me for encouraging her. She told her husband that she wanted to go to home very late, so that they would arrive in the middle of the night so she could surprise all the ladies of the village the following morning. She said, 'I knew they would be there watching and doing all the errands and they would be staring at me, genuinely surprised.'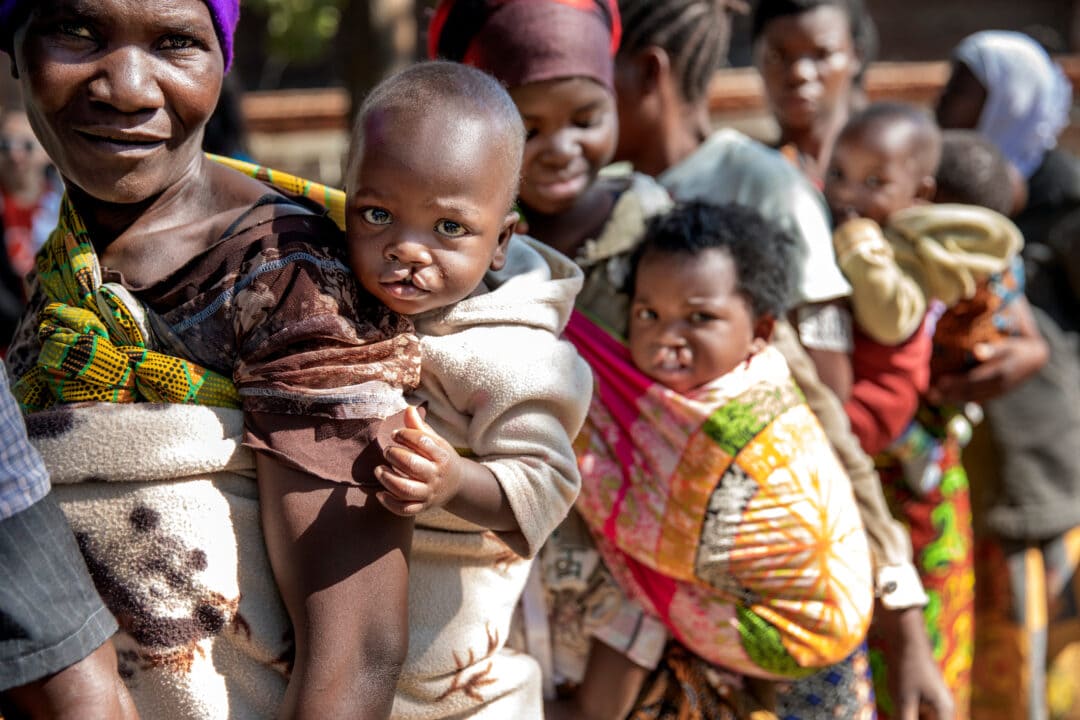 I don't think I'll ever forget this story. You know? How she couldn't believe that it was her when she looked at herself in the mirror? She thought it was a video! So I told her to go and look at her new smile on another mirror!

Cathy Cheonga, Volunteer child-life specialist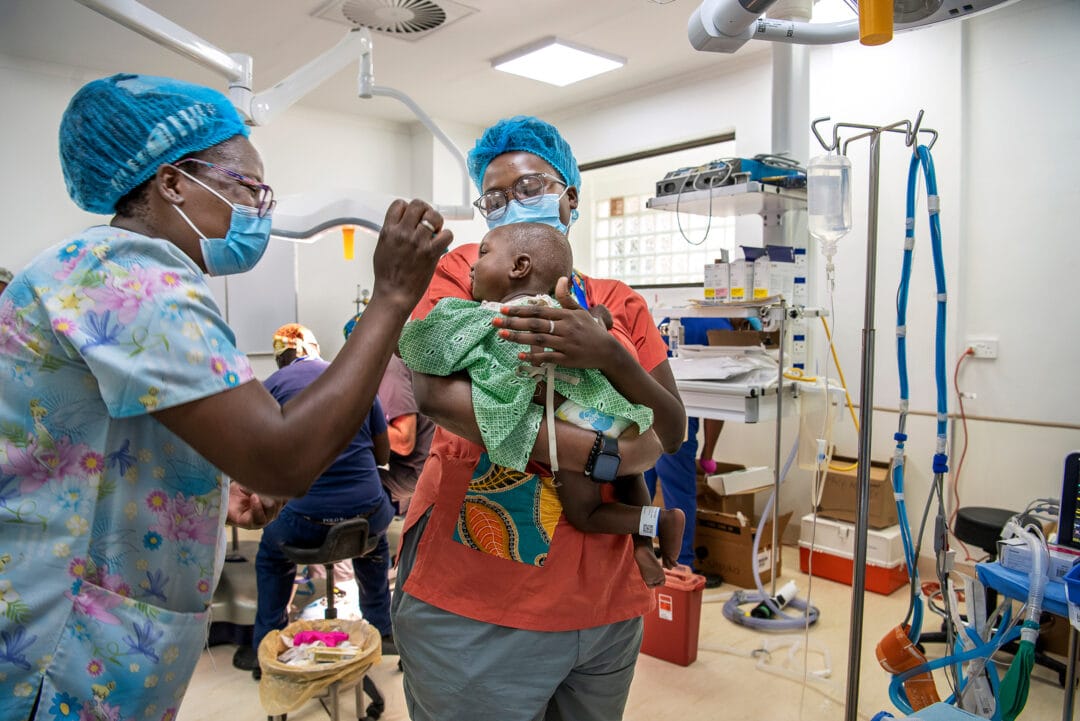 Q: What are your hopes for Operation Smile in Malawi?
A: "So my wish is to see that when the children are born with cleft palates, they're attended to immediately if the mother wishes. At that same time how, I think what they're doing bringing in different sectors – I know these young people we're bringing in, most of them have the passion and if they helped or were mentored so that they see what is lacking in our nation, so that they help, that would be great. "
Q: What do you think was the impact of COVID-19?
A: "COVID caused a lot of impact, whereby maybe some of our patients lost hop. Especially those that maybe have just come to realise that surgery was possible or the ones born more recently, between 2019 and now. And who knows how many maybe we lost due to COVID or malnutrition, that could have had a great new smile? "
Q: What are the biggest problems that you see in our patients' lives? A: "Stigma is the biggest enemy. Because of that stigma most of those patients that we are seeing are not going to school. Only a few are going far with education. Just a handful, but the rest, they go to class one, class two, in primary school, and then they're being bullied! When they are a bit older and they realise what is happening to them, they just opt to drop out from school. So yeah, stigma is a big challenge."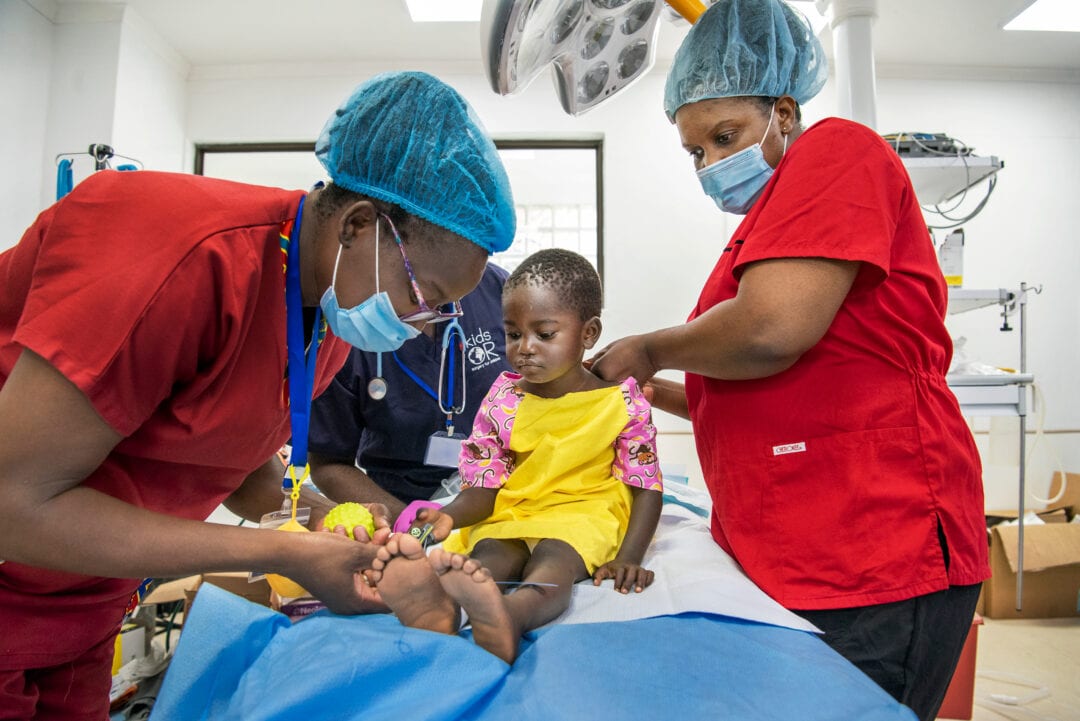 Q: What can we do to help more children, especially from this psychosocial perspective?
A: "What I feel would help is to have mentors, psychosocial counsellors being brought up in different communities where Operation Smile is, so they can be considered like support groups, helping out the patients and families wherever they are coming from. This can actually have a great impact!
"We are losing a lot of children from education, because they shy away from going back to school, and those parents cannot afford private tutors to be teaching those students at home. So these mentors can actually help them out and maybe making the parents understand that the children can still go back to school with a cleft condition."
Changing lives in Malawi
Over 10 year of caring for patients in Malawi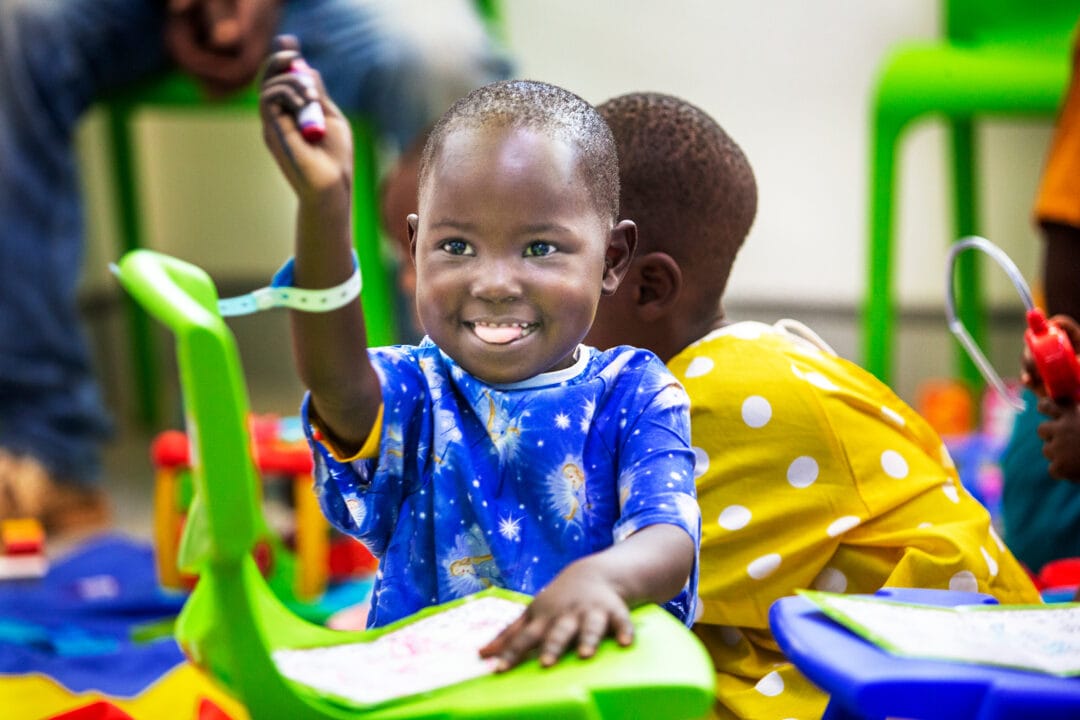 Cleft care in Malawi since 2012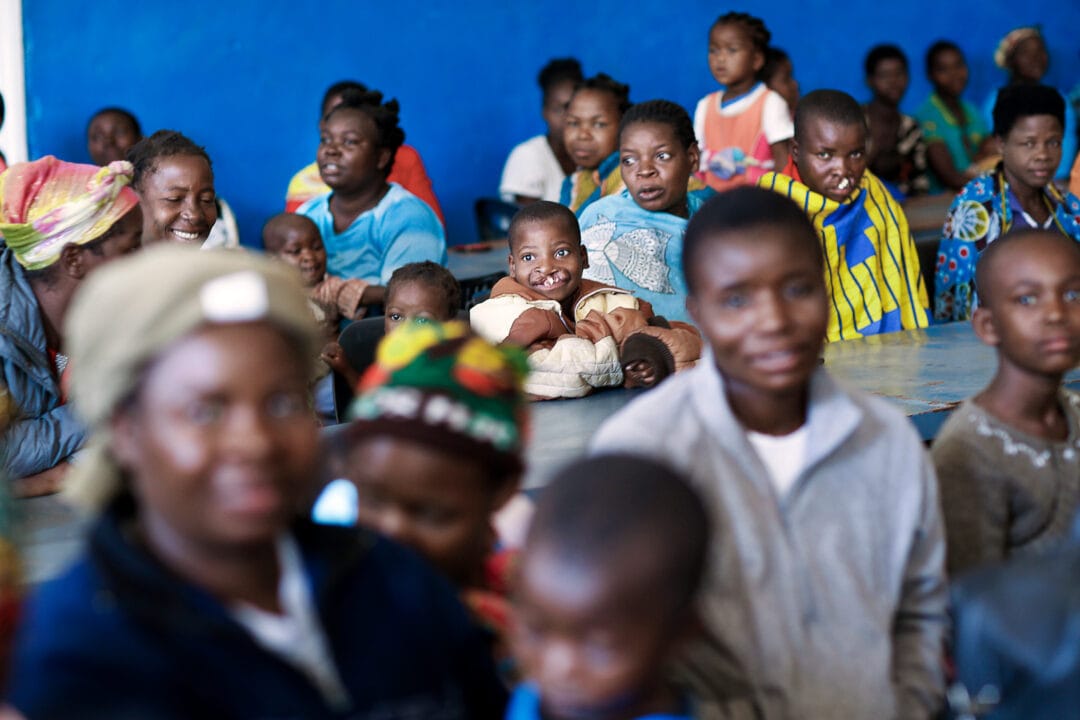 Cleft care goes beyond surgery