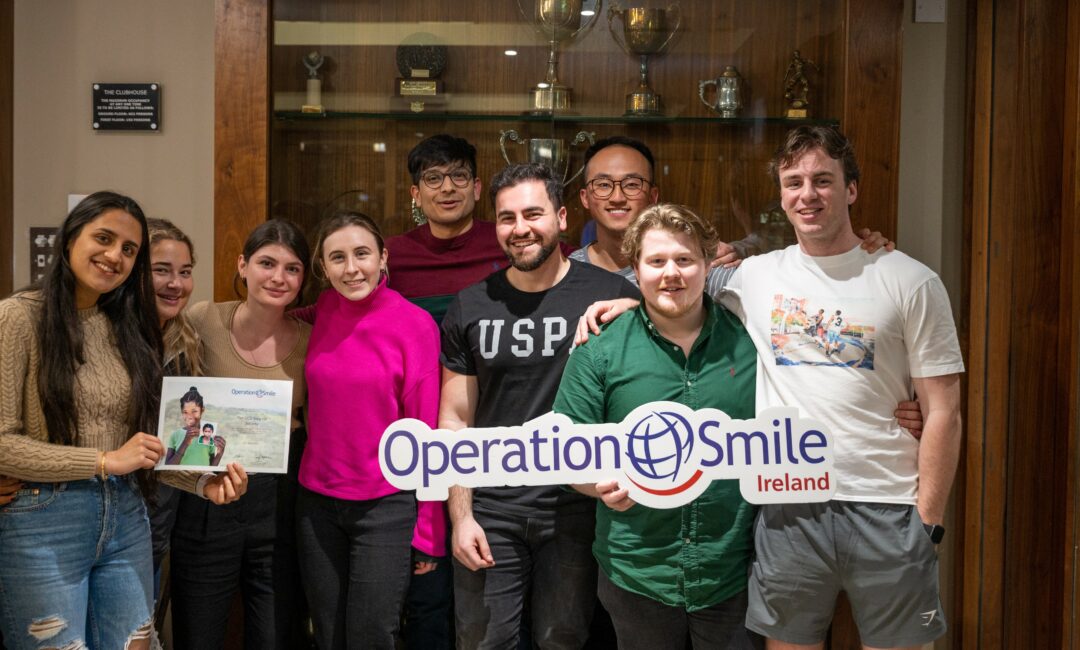 Smile Heroes
After nearly two years of virtual events and meetups, the UCD Surgical Society were finally able to hold their annual pub quiz in aid of Operation Smile Ireland. With rounds ranging from 'Surgery in Popular Culture' to 'Name that Tune,' there was something for everyone at the event held on UCD's campus.
Comprised of Ireland's best and brightest future surgeons, the UCD Surgical Society deeply connects with Operation Smile's mission to deliver safe surgery to people where it's needed most, through our expertise in treating cleft lip and cleft palate conditions. Hoping to volunteer in the future, these soon-to-be surgeons have decided to begin their journey with Operation Smile now, through advocacy and fundraising events such as their pub quiz.
We are so grateful for the UCD Surgical Society's lasting support and hope to see them in the field volunteering at an Operation Smile Surgical Programme in the future!