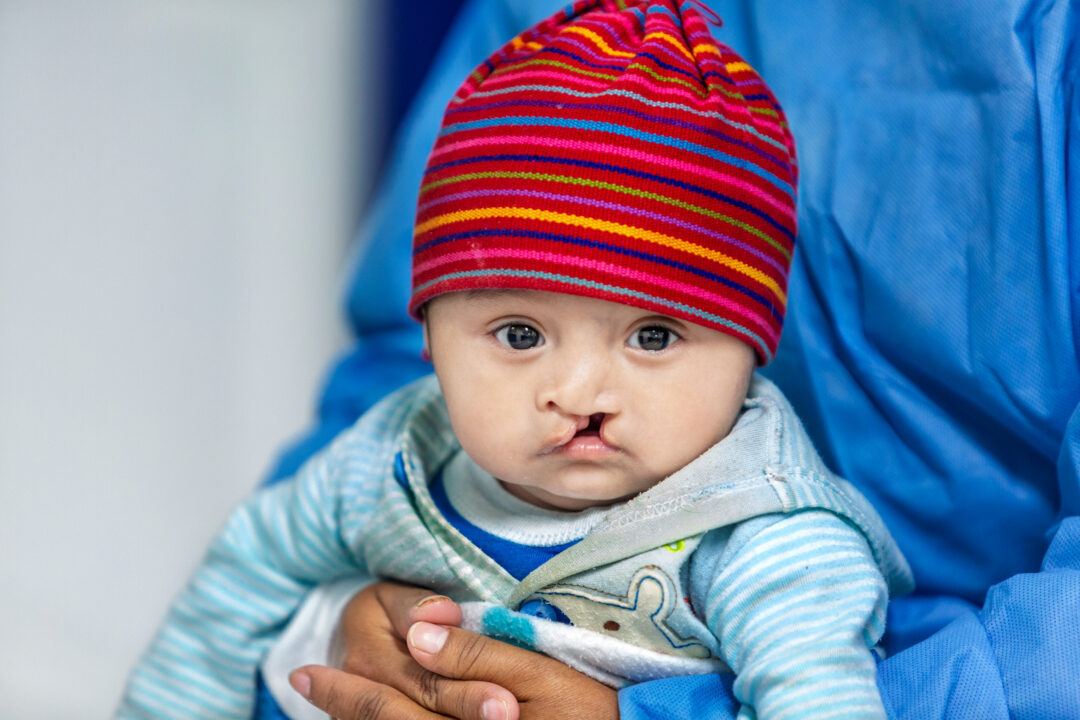 Creating hopeful connections
For far too many families of children born with a cleft condition, they encounter obstacles trying to discover where to go for help. But through having people like Paola Arroyave by their side, parents living in Guatemala have a direct line to Operation Smile.
As the national registry coordinator, Paola understands how deep the need for high-quality cleft care in the country goes.
"In our national registry database, there are approximately between 45 to 50 monthly referrals," Paola said. "This year, we have specifically had a very large increase in the cases."
In a country where malnutrition affects one in every two children, connecting with families early can be the difference between life and death for a child born with a cleft condition. By partnering with hospitals, clinics and local governments across the country, Operation Smile Guatemala has enhanced its ability to be notified about a potential patient as soon as they are born. This means more families and children are beginning their cleft care journeys weeks after their birth versus years.
We recently connected with Paola to learn more about Operation Smile Guatemala's efforts to establish permanent care opportunities in regions of dire need as well as how the organisation is creating new ways to make accessing surgery easier for patients.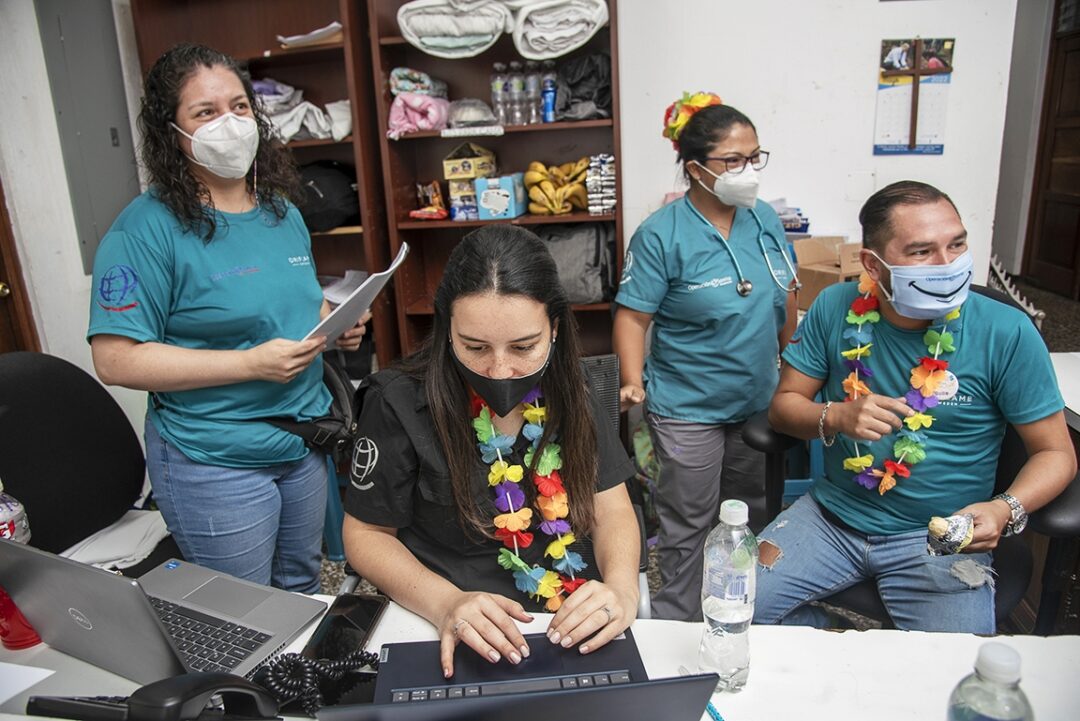 Alliances in the communities have been key for us to find these patients, they have a greater reach. They have knowledge of families and their trust. This has helped us reach more families in places that we may not know or would not have been able to reach so easily.

Paola Arroyave, National registry coordinator, Operation Smile Guatemala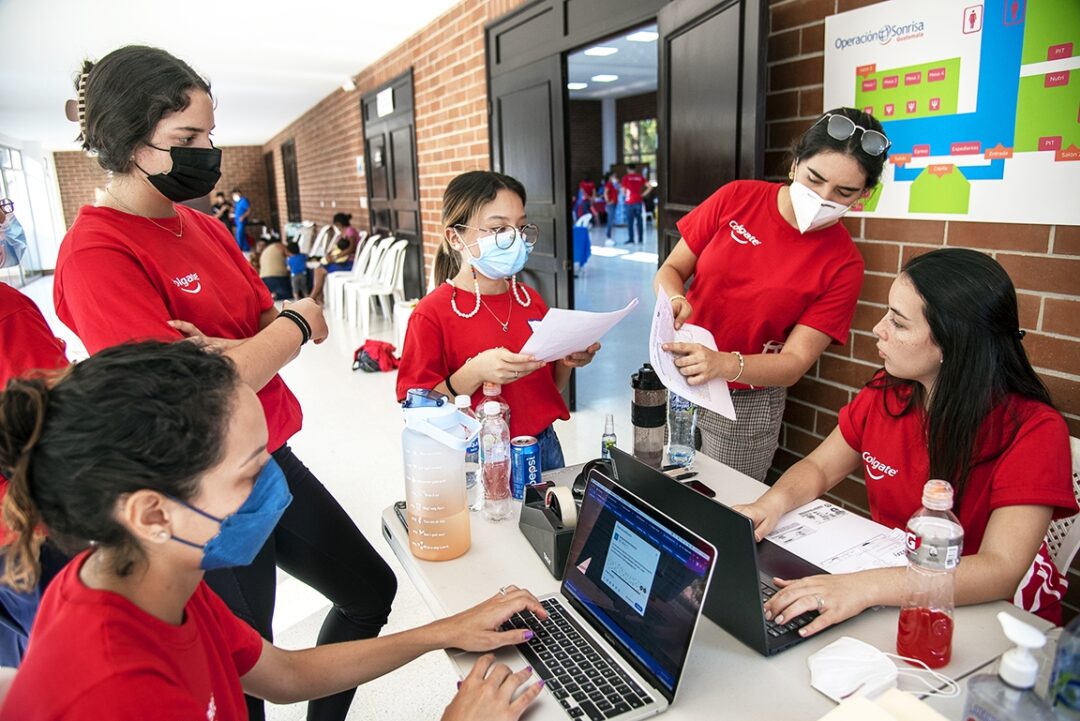 Q: Can you go into detail about what the national registry is?
A: "The national registry process is when we receive the referral of a child with a cleft lip and cleft palate. The families communicate either through social media or directly to our phone number. We give them all the information the family needs. We clarify some of the doubts they may have, and we ask them for general information. This helps us to have the important data regarding where they are, the age of the child, the names of the parents, where we can contact them. This way, we can refer the case to the clinic to begin their follow-up."
Q: How many referrals do you typically receive on a monthly basis?
A: "In our national registry database, there are approximately between 45 to 50 monthly references. This year, we have specifically had a very large increase in the cases. We have been working with municipalities, public hospitals and different alliances across the country. This has led our patients to come to us and to be referred at a younger age. So, for this fiscal year, up to this point, we have had approximately 400 references so far."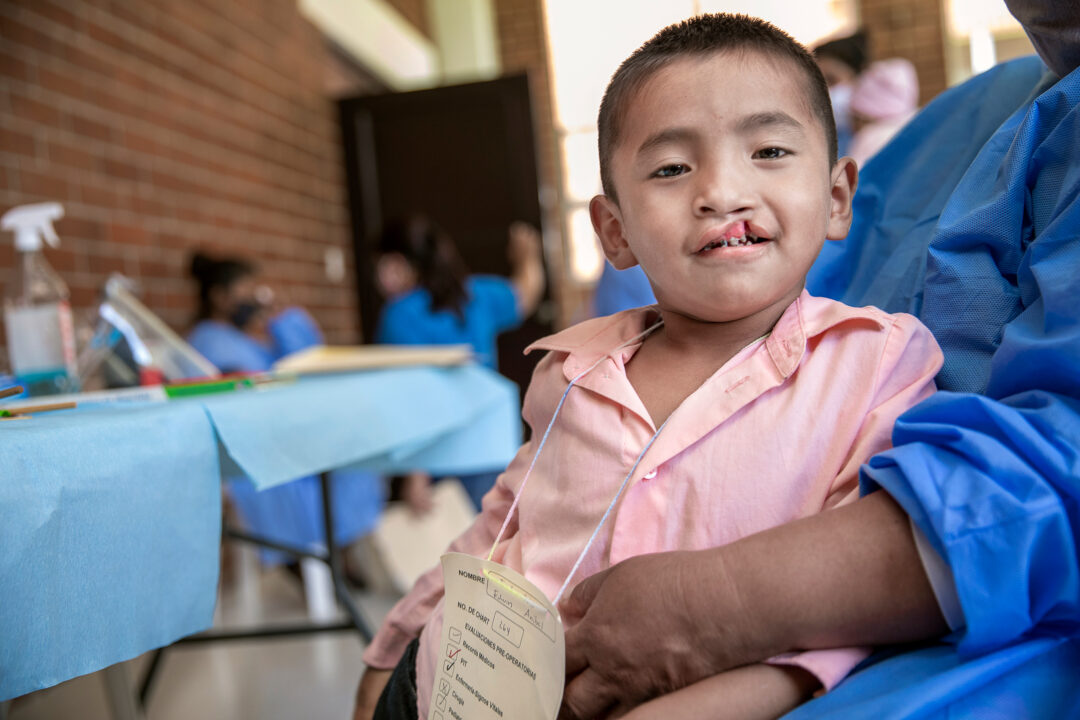 Q: Where do these 400 potential patients live? Are there specific regions where you notice a larger volume of patients originating from?
A: "Patients who enter the national registry database are actually from all over the country, but the greatest number of patients come from the northern area, including Petén, Alta Verapaz, Izabal as well as the southern area, including Escuintla and Retalhuleu. And many of our patients are also from Guatemala City or the surrounding municipalities."
Q: Why is the registry database so important to Operation Smile Guatemala?
A: "The first goal with national registry references is for patients to be able to enter into our care as early as possible. We have been working on recruiting new volunteers and working in the spaces we currently have in order to reach these children as soon as possible. That way, we can prepare them so that when they reach the necessary age for surgery, they have a good weight and good health."
Q: Operation Smile Guatemala as established a new care centre located in Petén. What was the strategy behind choosing that northern location?
A: Of the 400 patients who have come in during this fiscal year, approximately 100 are from the northern area. So these 100 patients won't need to travel such a long distance. They won't have to take trips of 10 or 12 hours to get to Guatemala City. They are going to have closer access in terms of paediatrics, nutrition, dental care and other specialties.
"The largest number of referrals are newborn babies, and, despite this, we have a waiting list for older adults and young people who have never received treatment or who have had incomplete treatment. We are creating this waiting list to be able to have a day specifically for them, to give them the follow-up treatment they need, and if necessary, to be able to bring them in on one of the surgical days."
Q: How has Operation Smile Guatemala enhanced its ability to find these hard-to-reach patients living in remote regions of the country?
A: "Alliances with local governments, municipalities and different organisations or groups organised in the communities have been key for us to find these patients. They have a greater reach, greater coverage. They have knowledge of families and their trust. This has helped us reach more families in places that we may not know or would not have been able to reach so easily. This helps us to be able to receive those cases. These families know they can trust an organisation that's working hand in hand with the people they know so that they can come and receive treatment and surgeries as well.
"These municipalities have helped us deliver packages that we can send them so that we can be close to the families. They also help us measure the weight and height of some children who can't travel to us. That work is extremely important. It's key not only for the identification but also the monitoring of patients."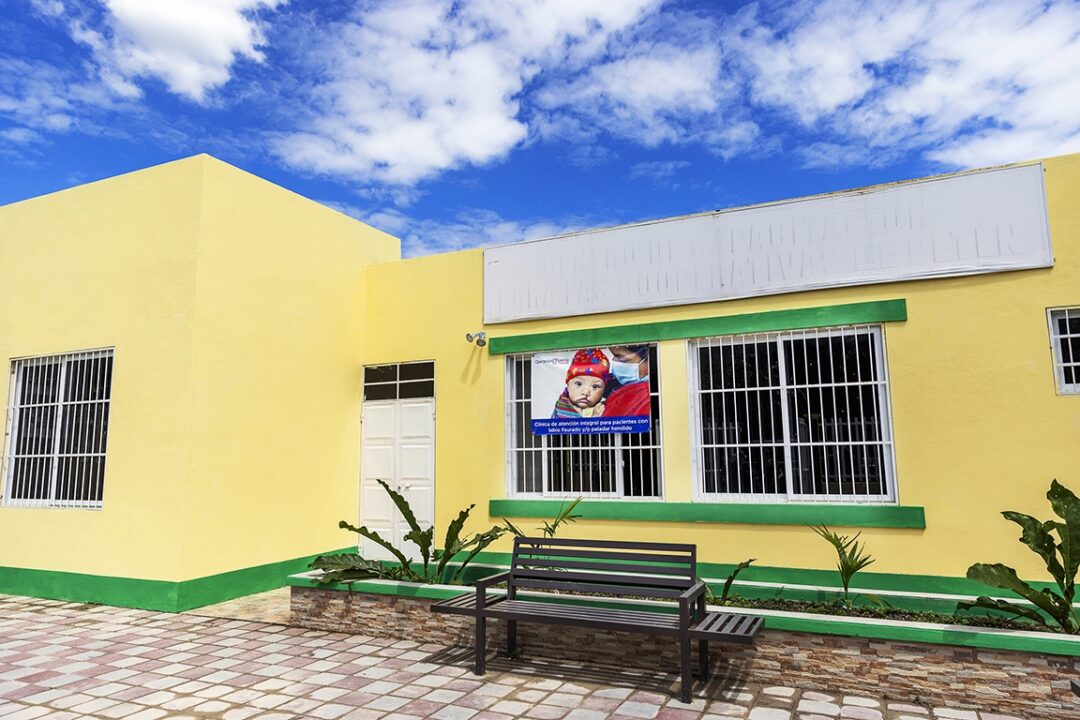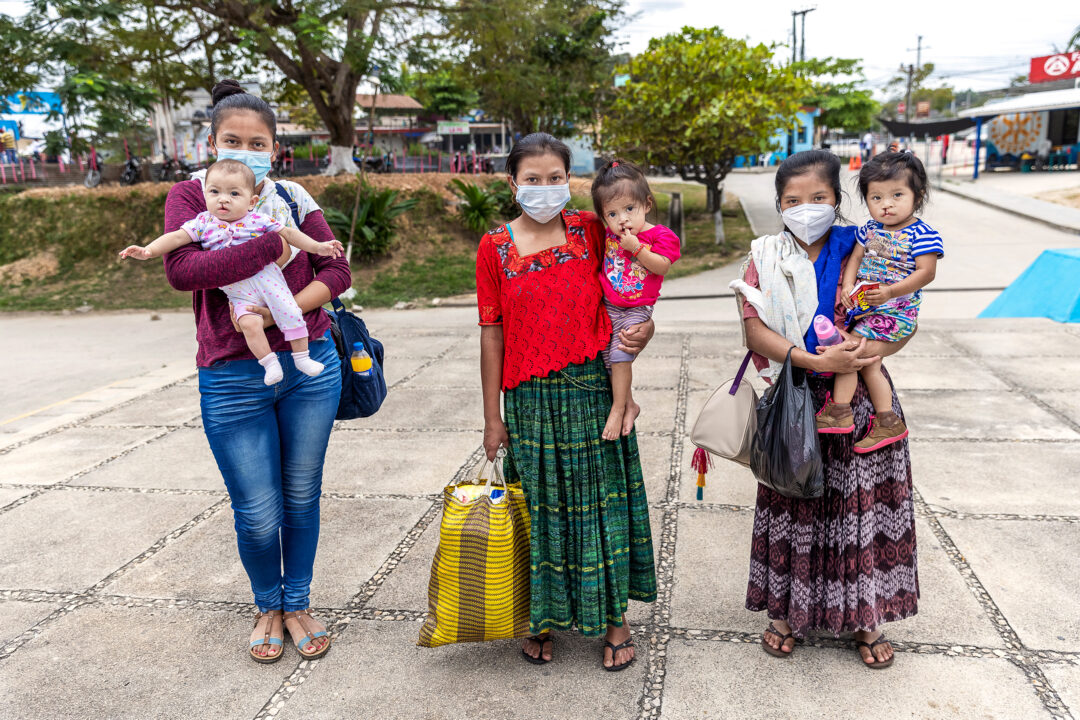 Q: In what ways has your team helped alleviate the barrier of transportation so that more families can access Operation Smile's care?
A: "For the transportation of the families, we have different mechanisms. We don't want this economic factor to be an inconvenience for families not to receive the treatment they need, so when a family can't afford transportation, we have organised with different groups. For example, firefighters, police officers, municipalities and childhood offices have supported us to move patients.
"Also, if someone is traveling from the same municipality where there are three other patients, we try to arrange for all patients to have the appointment on the same day to take advantage of the trip and to be able to attend to more children in the clinic on the same day. We have also made some alliances with local organisations, nonprofits and also corporate social responsibility organisations that support us in transporting the families."
Q: How has the COVID-19 pandemic impacted the local Guatemalan volunteer teams?
A: "The pandemic has changed a lot compared to what we did before. With all the mobility restrictions, especially in our country, where we do not have a suitable and accessible public transport system for everyone, that was a very big inconvenience. But our team has been very creative and has invented different mechanisms and programmes that help to be close to families.
"We run a virtual clinic for families who can't travel. This has also facilitated opportunities for when we want to create an alliance with a municipality that's far away so that they can help us identify more patients. This allows us to reach more people in less time. For our families, it's a bit difficult to get full, comprehensive care and the treatment they need. So, our clinics are extremely important to them so that they can receive not only comprehensive but also quality treatment from people who are really going to care about them."
Q: How has the pandemic impacted you personally?
A: "Personally, the pandemic has really impacted me. I'm the first person who has contact with families, to be able to give them this information, to give them hope that their child can grow and have a completely normal quality of life that's equal to other children who were not born with this condition. It's noticeable when they are told that there is a clinic that's closer to them. They get excited. They want to continue with the treatment, and they can commit themselves more and, in this way, the treatment will be more successful.
"The team we have in Guatemala is a spectacular team. Even though we're a small team, they all have a lot of strengths. They have incredible talents, and teamwork is extremely important. We work a lot on being in touch, in creating mechanisms in which different programmes can provide support, and this facilitates and helps a lot in development of the day-to-day work that must be done and the support that we can give to families."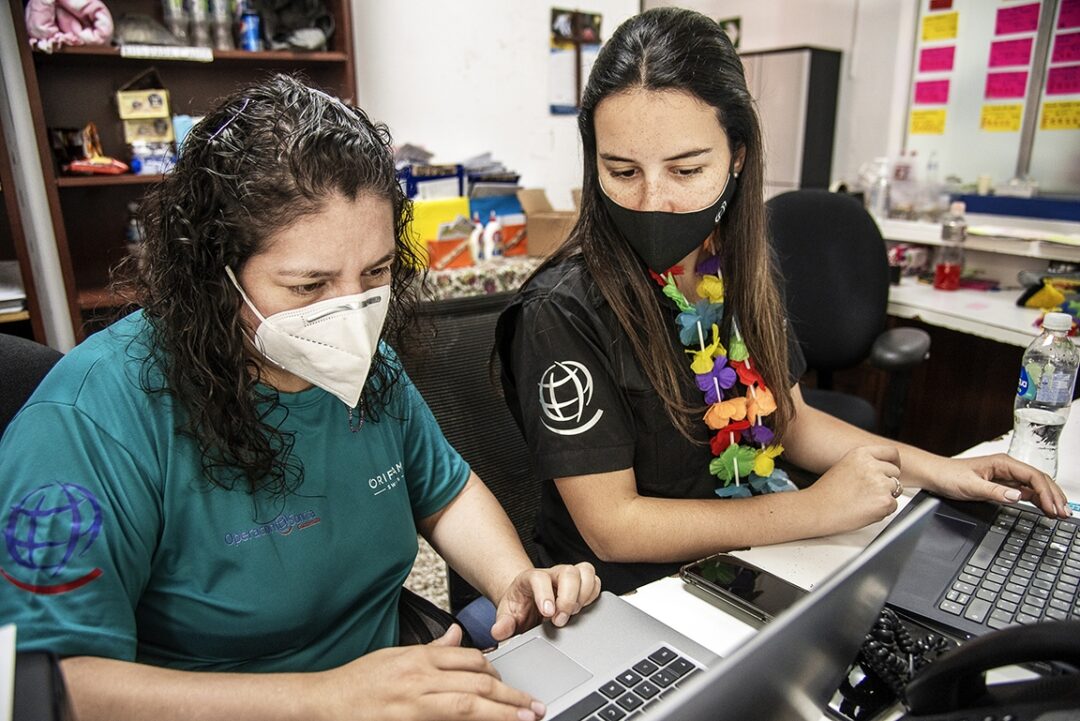 Lives touched in Guatemala
For over a decade years Operation Smile Guatemala has provided cleft care for thousands of patients.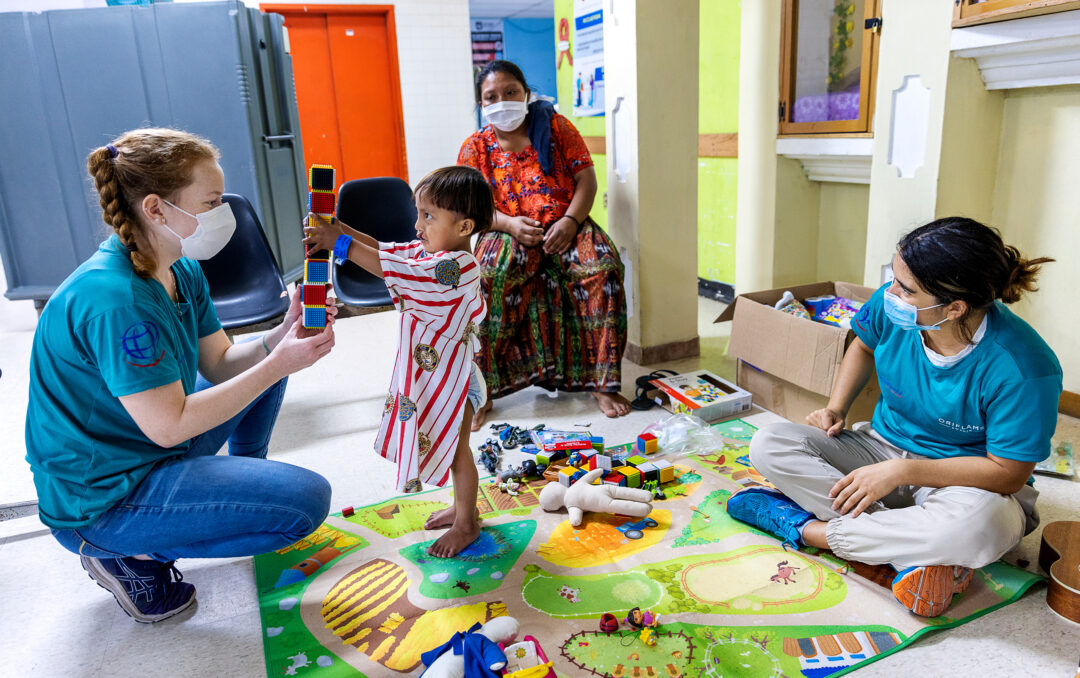 Cleft care in Guatemala since 2011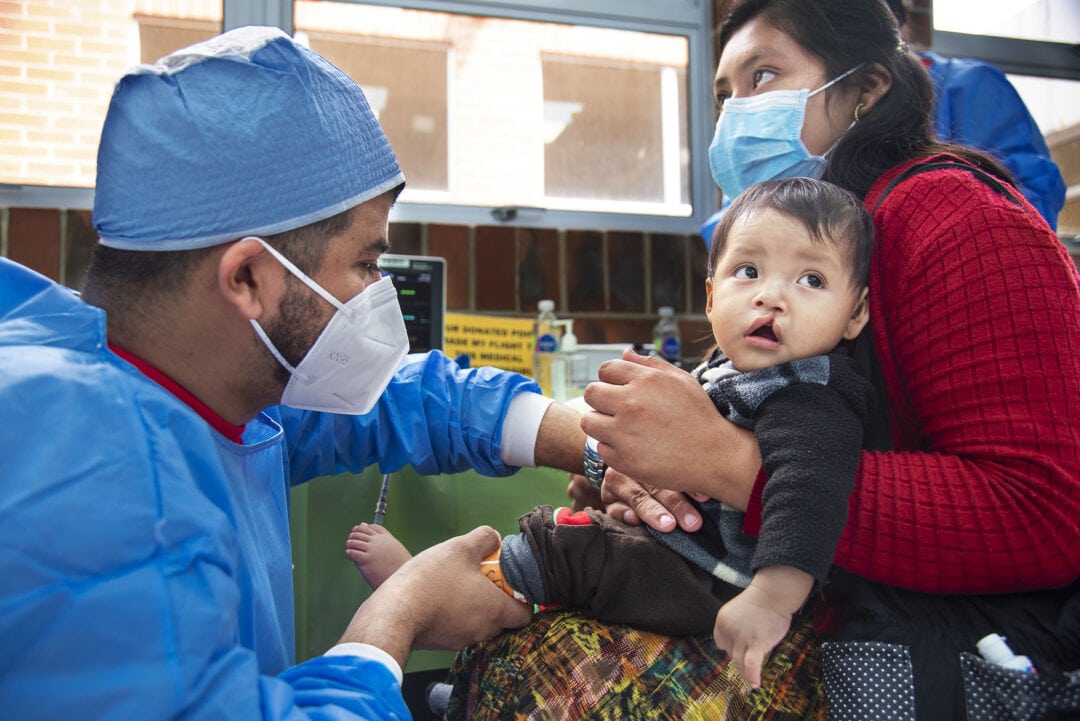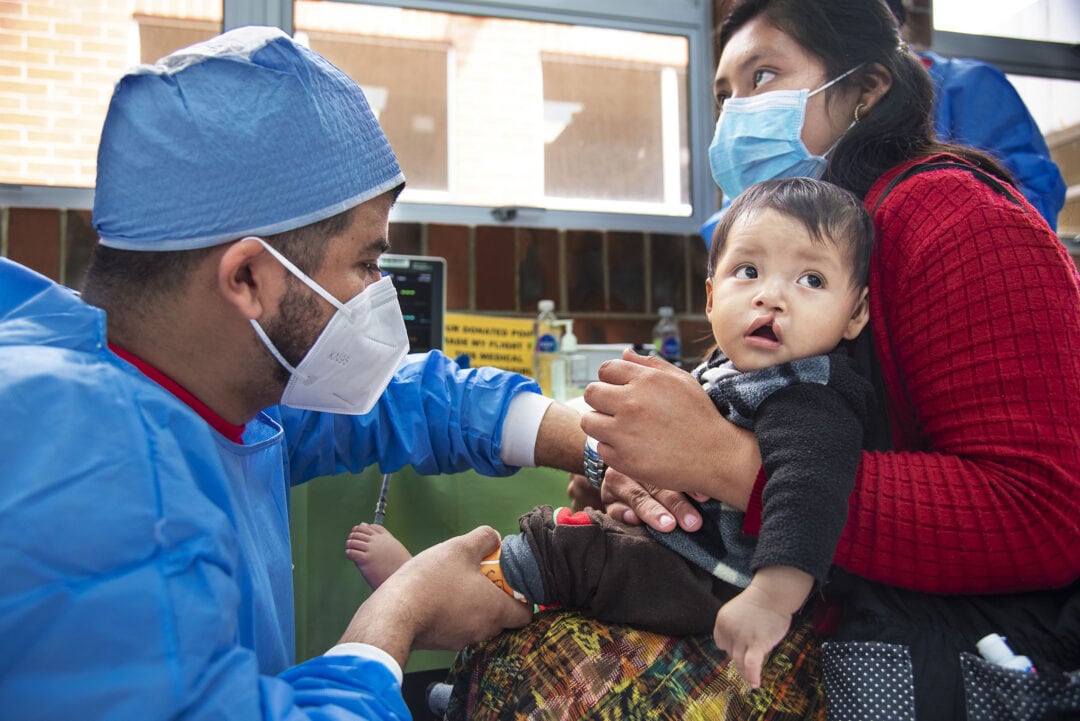 Donate to help more families affected by cleft