Britany's care centre connection
Cintia didn't understand what was wrong with her daughter, Britany, when she was born.
Her daughter was born with a cleft lip and cleft palate, conditions she had never seen or heard of before.
Hope was not lost
"I felt like my family didn't show me any support," Cintia said. "They were looking at this problem as if it was nothing. I felt very lonely."
Cintia lives with her three-year-old twin sons and Britany, 10, on the outskirts of Tegucigalpa, Honduras. Her husband works in another city and returns home once per month. She works as a street vendor selling cakes.
When Britany was four months old, she received surgery to repair her cleft lip at Hospital San Felipe in Tegucigalpa. However, the surgery was not performed by a plastic surgeon and the stitches broke open soon after, leaving her with an open wound.
Hope was not lost
"I was told about Operation Smile Honduras and that they had a specialist team that could do this at their centre," Cintia said. "I went there and they gave her a medical evaluation. When she was 10 months old, her lip was repaired again."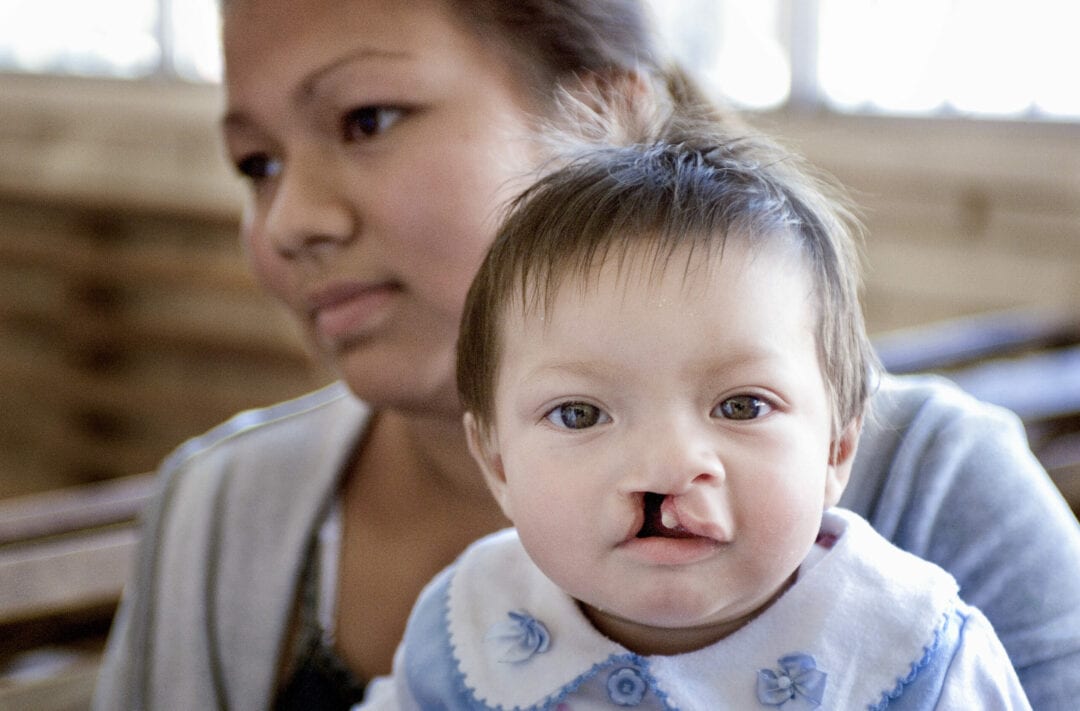 Our centre is really something extraordinary because we attend to patients in so many different areas; like psychology, dentistry, orthodontics, speech therapy as well as paediatrics, surgery and anesthesiology

Jeanie Barjum, Executive Director at Operation Smile Honduras.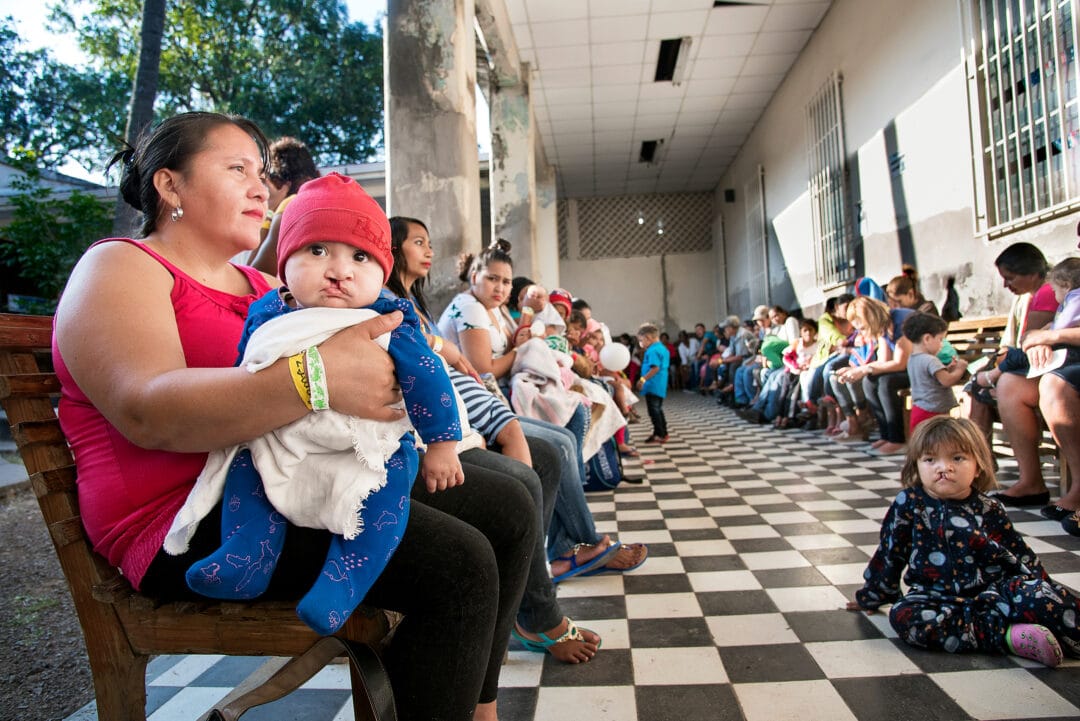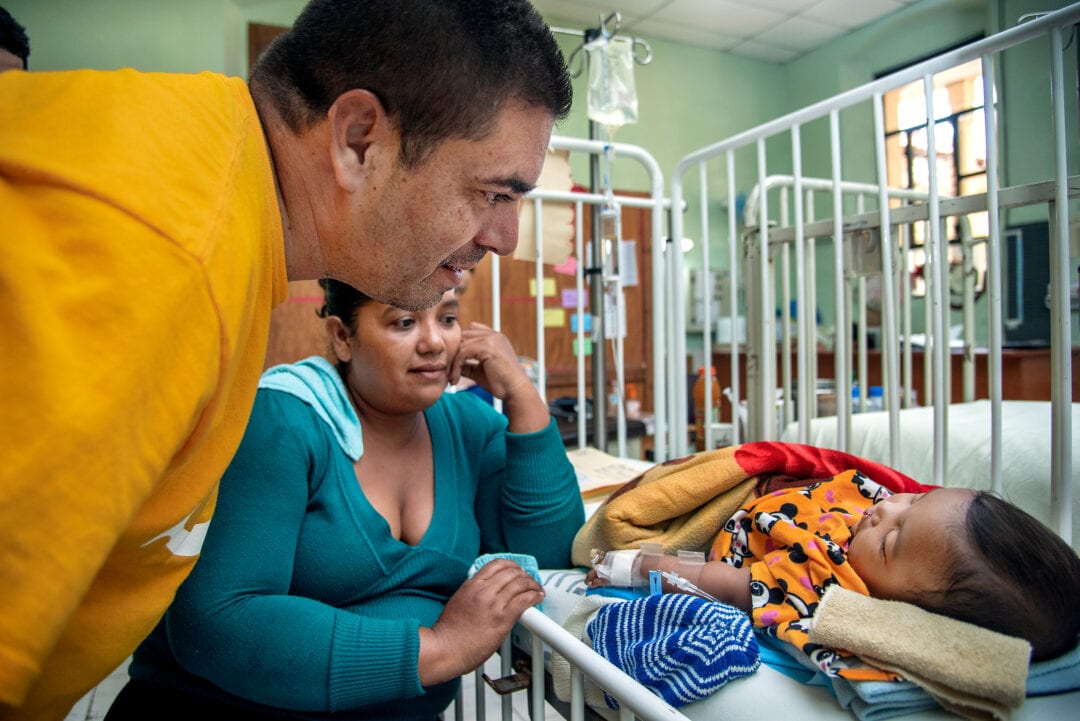 Year-round comprehensive cleft care
The staff at Operation Smile Honduras' year-round cleft care centre, which is only steps away from Hospital San Felipe, has since performed additional surgeries to correct Britany's cleft palate. Since then, she has come to the centre regularly for the comprehensive care offered there.
"Even though the appointments are booked in advance, we have new patients coming in almost every day.
"We see disheartened parents coming through the door of our centre, but they can meet immediately with our psychologist. You can see a complete change. They are filled with hope that their children will be able to smile."
In 1997, Operation Smile extended its medical programmes to six cities across Honduras, including San Pedro Sula, Santa Rosa de Copán and Tegucigalpa.
Opened in 2007, the care centre in Tegucigalpa offers free surgeries and post-operative care to cleft patients, who can also take advantage of long-term, comprehensive services including audiology and psychology consultations.
"Honduras is a small country with almost 9 million people, and we have given more than 4,500 smiles during the 20 years since we started working here," Jeanie said. "Since the opening of the centre, we have had more than 25,000 appointments. This is a very high number if we consider that one in every 500 children born here has a cleft condition."
Cleft care changes lives
Operation Smile's impact is something that Dr. Edwin Javíer Cruz, Executive Director of Hospital San Felipe, has witnessed firsthand.
"We have been working together with Operation Smile for the last 20 years, and it has been very successful because together we have given so many surgeries to people from the whole country," Dr. Cruz said. "These types of surgeries are very expensive in the private sector and far too expensive for the majority of the people in our nation. Operation Smile is definitely an organisation that is changing the lives of people in whole communities."
The hospital benefits from hosting Operation Smile's international and Honduran teams for the brigadas or medical programmes, according to Dr. Cruz. Hospital San Felipe doesn't offer plastic surgery, but his staff's exposure to the medical missions allows for cross-collaboration.
"The staff is getting a lot of experience since we only do these kind of surgeries when Operation Smile is here," Dr. Cruz said. "My staff also gains experience and knowledge to bring with them if they go on to work outside of the hospital."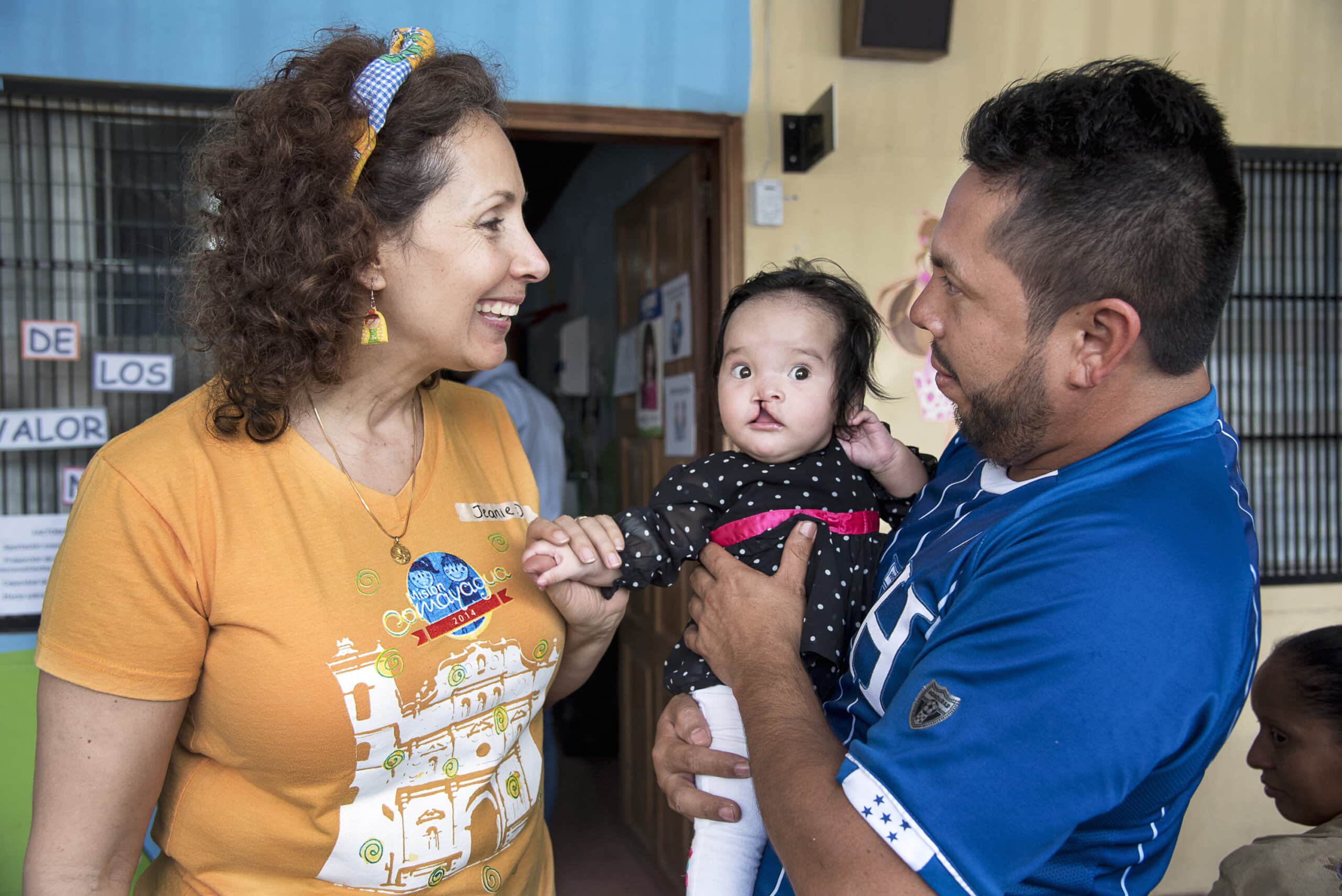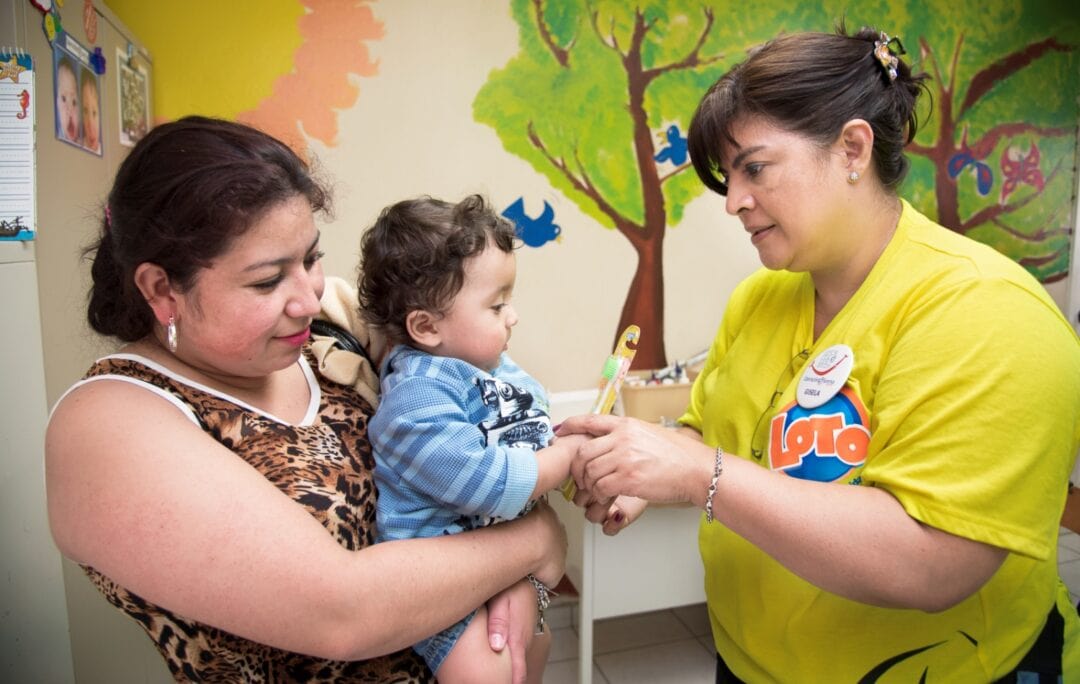 They are beautiful
Next door at the care centre, a dozen patients and their parents waited for their appointments. Stephany Martínez is the patient coordinator and keeps track of the hundreds of patients on their list.
"Our patients are mostly very poor. They have to travel far to reach the centre or a hospital where we have medical programmes, and they lack the knowledge about the possibilities and benefits of surgery," Stephany said. "We hear many shocking stories. For example, we had a 58-year-old woman with a cleft lip who had never had surgery because people in her village told her a surgery would be life-threatening."
Her colleague, dentist and odontologist Dr. Gisela López, shared: "Many people might know about us, but they don't know that the service we offer is for free. Even if they have problems paying for transportation, Operation Smile will pay for their transportation to the centre, especially for those living outside the city."
Gisela's role – and the roles of all of the medical specialists working at the centre – involves more than just providing medical care.
"Many times, it is more than giving them medical care. You show them affection, you tell them how beautiful they are or you just make sure that the child feels accepted," Gisela said. "We see all our children at the centre as beautiful."
Long-term care
Gloria Vilchez is the care centre's audiologist and speech therapist. She knows the importance of having patients and their parents regularly visit the centre for ongoing treatment.
"The children here need a lot of stimulation. We live in a country with a low level of education and many parents don't know that they need to stimulate their children from an early age to be able to help them in their speech development," Gloria said. "And they need to practise at home, not only here. So the work we are doing here helps because we can give steady support to the parents that need it."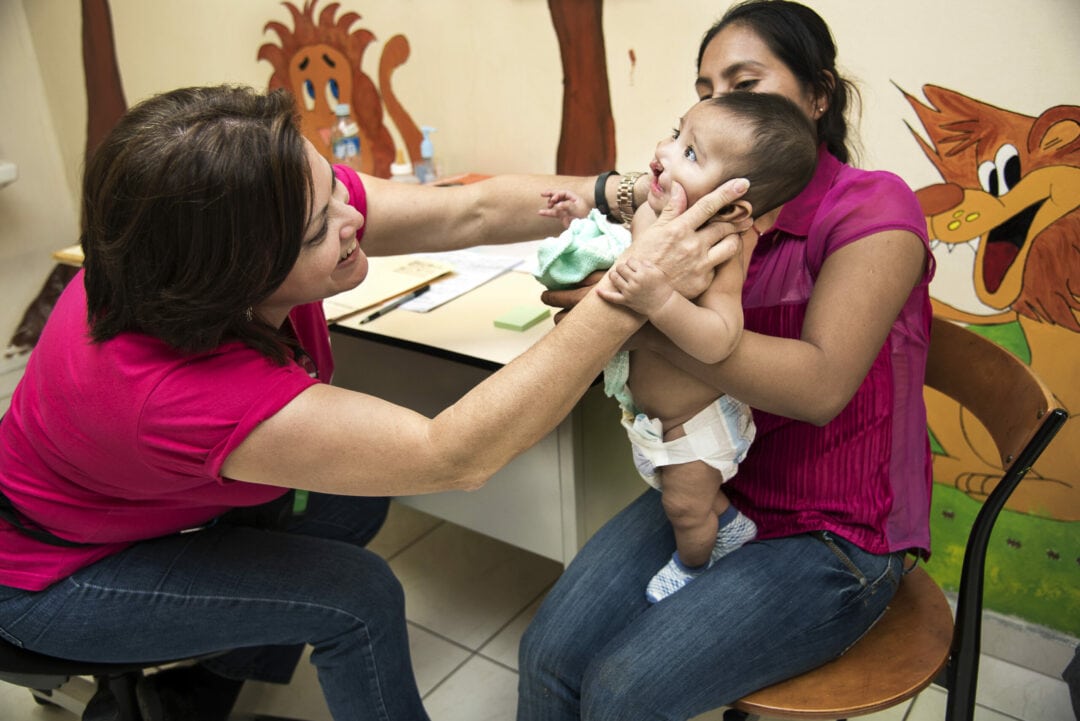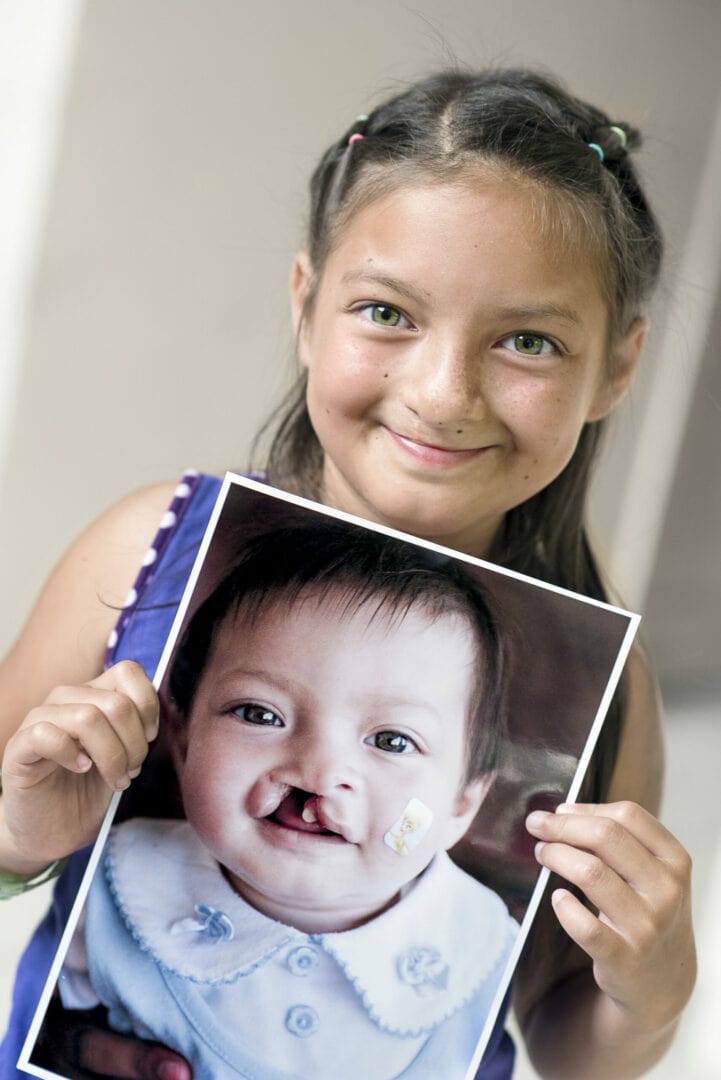 A chance of a better, brighter future
In the last year of primary school, Britany and enjoys her studies and playing with her friends. She dreams of one day becoming a police officer so she can help people.
Britany wasn't the only person in her family whose life was changed by Operation Smile Honduras. Inspired by Britany's treatment at the care centre, her mother, Cintia, is currently studying to become a nurse.
Cintia said she wants to be able to give back to others what she has received from Operation Smile Honduras and that one day she hopes to become a medical volunteer for the organisation.
But above all, she is grateful that her daughter received her life-changing surgeries and continues to benefit from the ongoing care she deserves.
"I am so happy because she has been able to live a normal life – she doesn't feel any shame, she has no problems and is just a happy girl," Cintia said. "I imagine that if she didn't have those surgeries, her life would have been very difficult, filled with bullying. Children who can't speak properly are bullied at her school. She has good speech and she is in good health.
I really want to thank Operation Smile. Without them, she wouldn't be happy like this.

Cintia, Britany's mother, Honduras
Cleft Care that lasts
Operation Smile Honduras supports cleft patients with year-round comprehensive care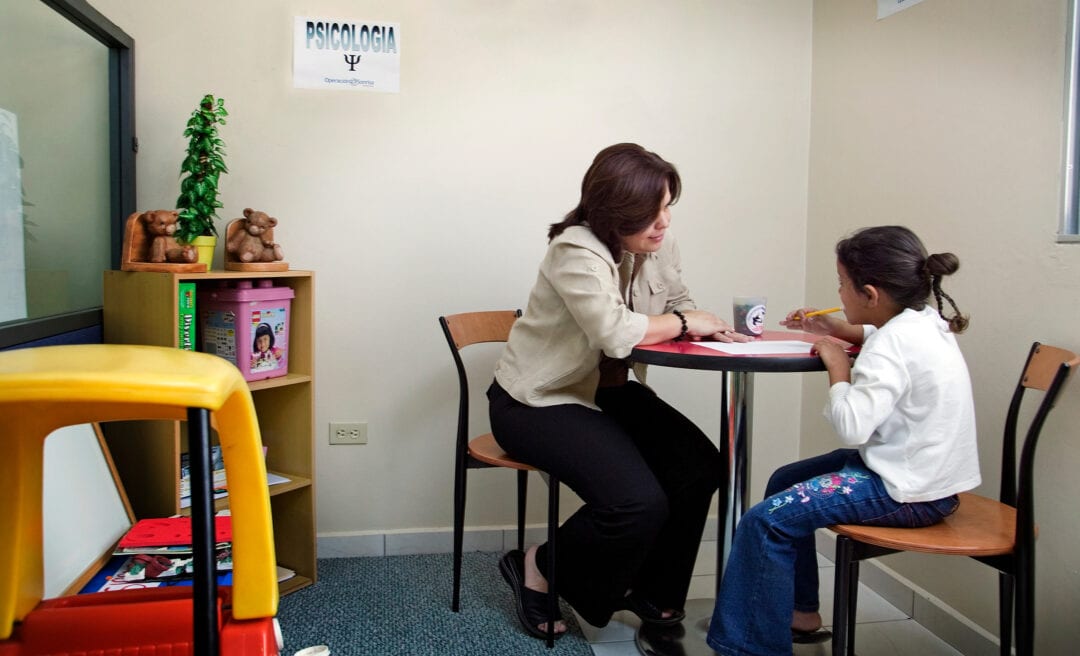 Cleft care in Honduras since 1997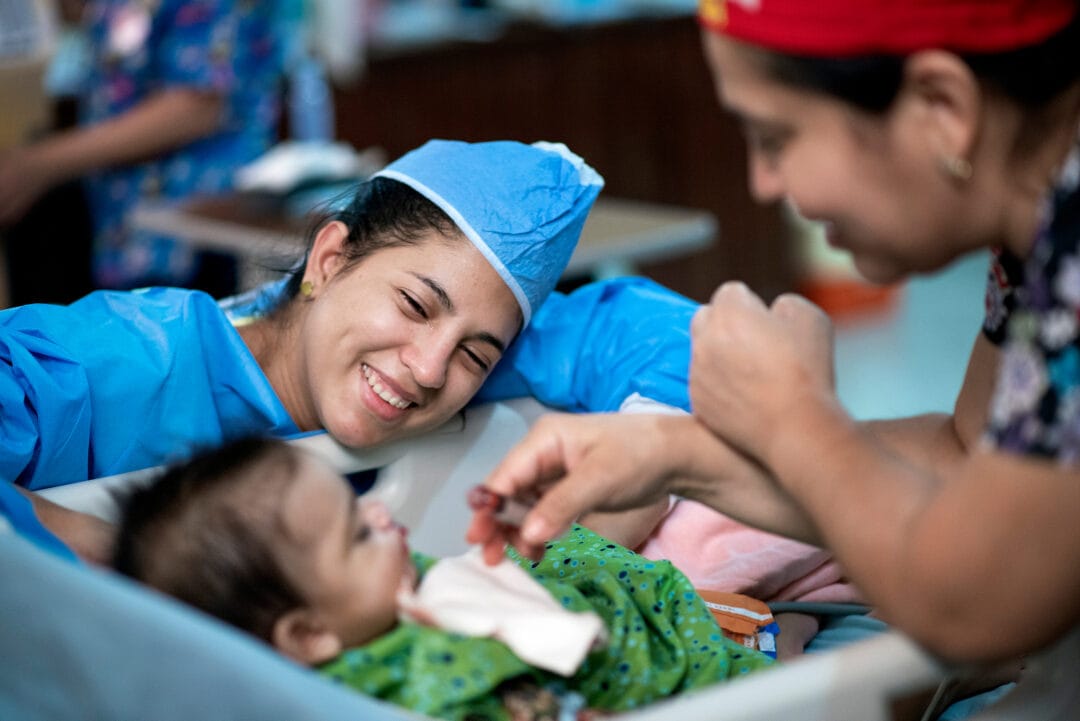 Donate to help us provide year-round cleft care