Advancing safe surgery in India: the Durgapur cleft centre
In the countryside of West Bengal, India, a neighbourhood in the farming village of Amdole lies on the banks of a pond lined with trees and small brick and clay homes.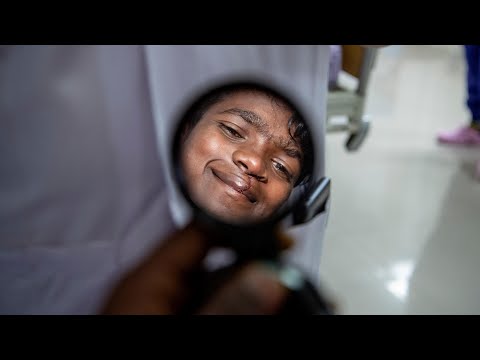 Misinformation leads to years of untreated cleft
A narrow and dusty road winds between the houses, bending toward an expansive stretch of farmland. Ox-drawn carts or motorbikes traversing the town and fields occasionally interrupt the serenity.
Here, three-year-old Shyam frolics with his siblings and their friends. His loving mother and father, Rahki and Milon, keep a watchful eye on the kids from their clay patio that overlooks the pond.
Though he was born with a cleft lip, which can present many health risks when left untreated, Shyam hasn't yet experienced health problems nor discrimination from his playmates and neighbours in this tight-knit community.
Regardless, he should have received cleft surgery within the first year of his life to ensure his long-term physical and emotional wellbeing. However, his parents were misinformed by doctors and nurses at the hospital where Shyam was born. They told the parents that he couldn't receive surgery until he was at least five years old.
Three years would pass before Rahki and Milon would learn about Operation Smile India and its cleft centre in Durgapur, West Bengal.
"In the house next door there is a doctor whom we call Rajakaka," Rahki says. "He said, 'Tomorrow, there is (an Operation Smile patient recruitment) camp in Murarai. You guys should come with your son.'"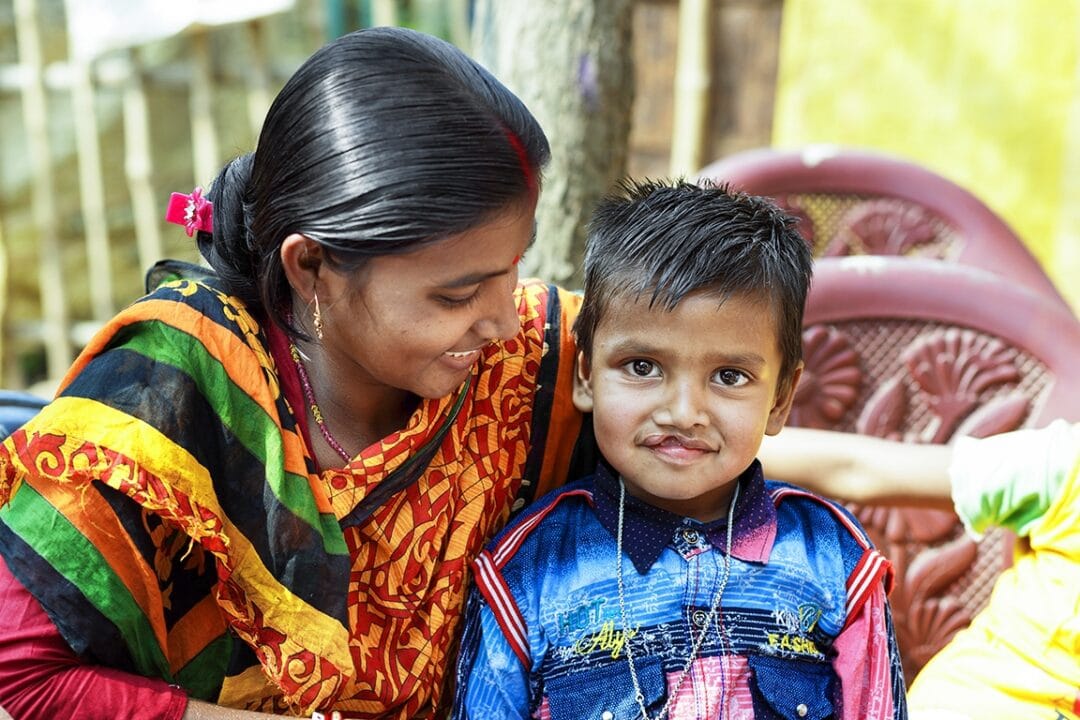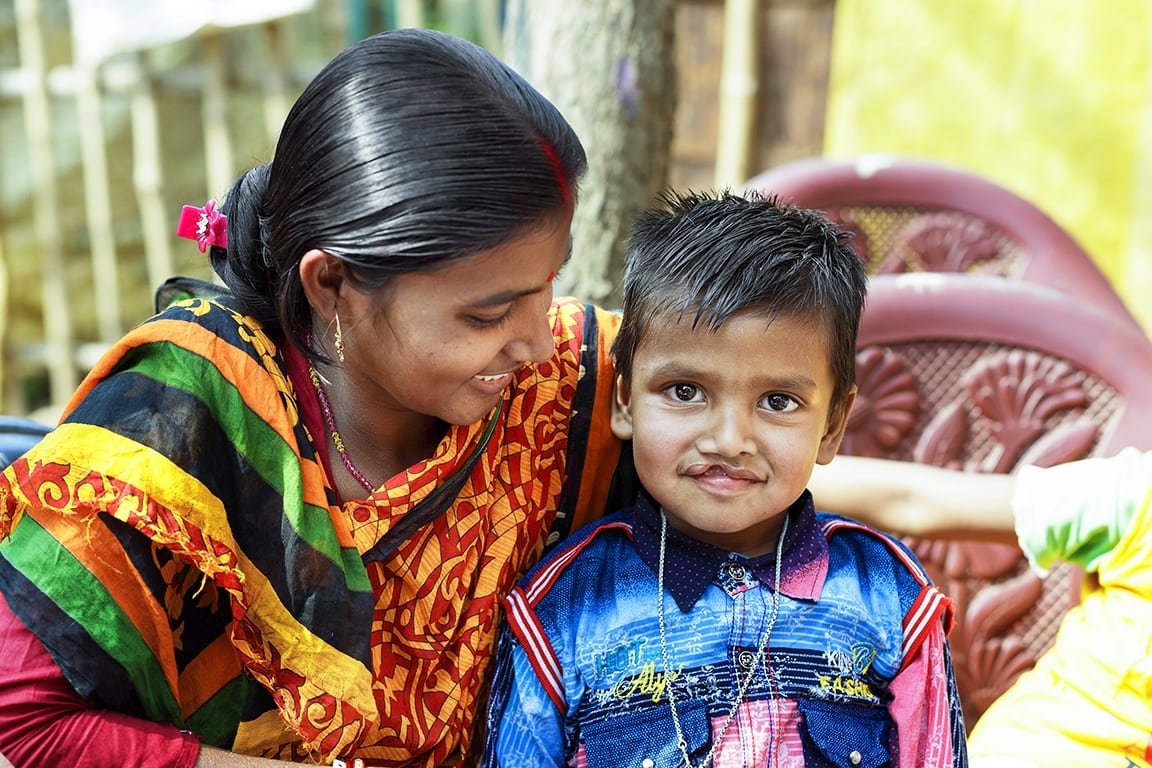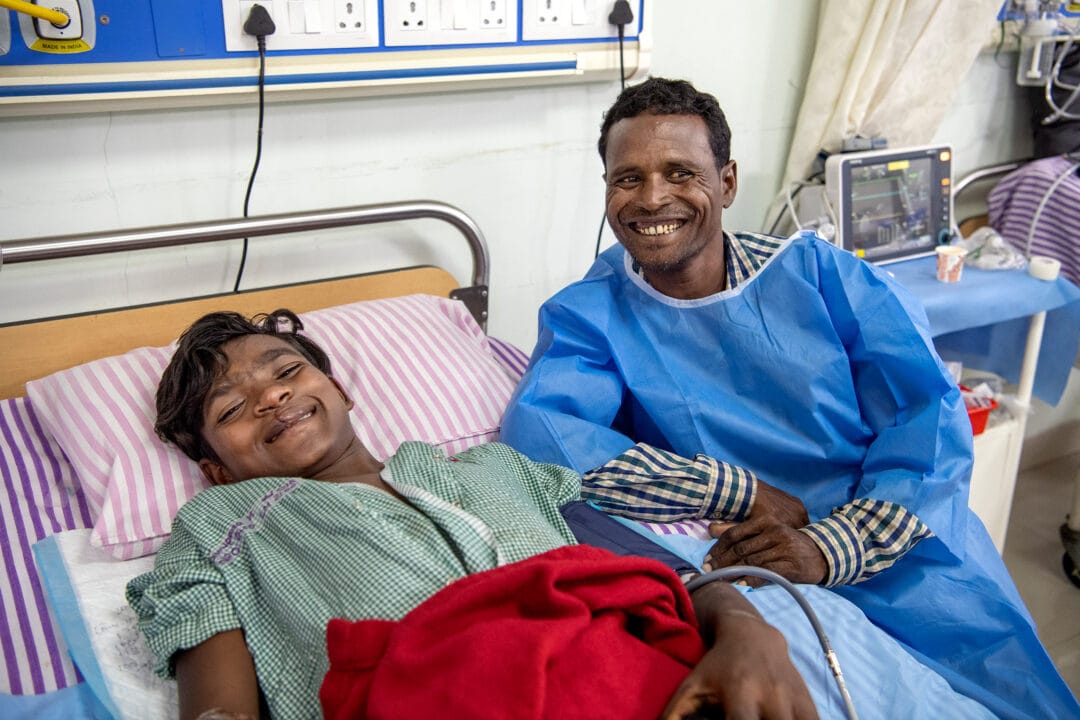 The first cleft centre
Operation Smile India's ability to reach Shyam's parents is the foundation of its approach to improving access to safe cleft surgery for people living in this region's remote farming communities.
The Durgapur cleft center, funded by a grant from the Baxter International Foundation, is housed within IQ City Narayana Multi-specialty Hospital and operates through a partnership with the Inga Health Foundation and the hospital. It has provided more than 1,000 surgeries since its opening in March 2019.
During the pandemic and strict lockdowns, which caused immediate and widespread joblessness for daily wage workers, the Durgapur team assembled and distributed packages that provided hundreds of families with enough staple foods and hygiene products to last for two to three weeks. While surgeries were been postponed, teams were also reaching out to patients to learn more about their needs so Operation Smile India can better serve them when the pandemic subsided.
"There is a great need for healthcare here. There are just a couple of decent hospitals. No one is doing cleft care here," says Abhishek Sengupta, Operation Smile India's executive director and regional director for India, Russia and Italy. "At the same time, (Durgapur) is a city which is very close to the surrounding states of Jharkhand, as well as other districts in West Bengal where healthcare is even worse than Durgapur.
"It gives us access to a geography which we would not have had we'd been in a city like Kolkata or some other urban city."
Find the patients is the first step
And that access is made possible through a community-focused patient recruitment strategy with the goal of reaching parents like Rahki and Milon whose children need essential cleft surgery and long-term follow-up care like speech therapy, dentistry and orthodontics.
"The way patient recruitment camps work is we have a team here; (they) will normally work with local NGOs and community-based organisations," Abhishek says. "The reason we use local organisations is because people in that area know them. So, it's much easier to build rapport and build trust with the patients if we go through them."
Rahki, Milon and Shyam arrive at the patient recruitment camp in Murarai, which is only about 15 kilometres from their home. The local Lion's Club hosts the camp, and dozens of patients and their families from surrounding communities arrive to meet with the Operation Smile India team led by Safir Rehman "Mithu" Seikh.
"We explain this work (to families). Let's say a child has a cleft lip. As a result of having a cleft lip, that child will have big problems in school life," says Mithu, referring to the social stigma that many children living with cleft conditions experience. "If a child has a cleft palate, (we explain) what problems they might face, when should the surgery be done, or if it is necessary."
The patient recruitment team carefully listens to patients' parents, gathering detailed information about each child to determine the next steps of their care journey. If they qualify for surgery or cleft care that's offered by the Durgapur centre, families are given appointments for consultations. Operation Smile India also covers the cost of transportation and food and provides lodging for families at its dedicated patient ward in the hospital.
After their consultation with Mithu's team, Shyam's family is elated to learn that their son is scheduled to receive free surgery at the centre the following month. The support they will receive from Operation Smile India makes the more than five-hour journey and several days spent at the centre possible.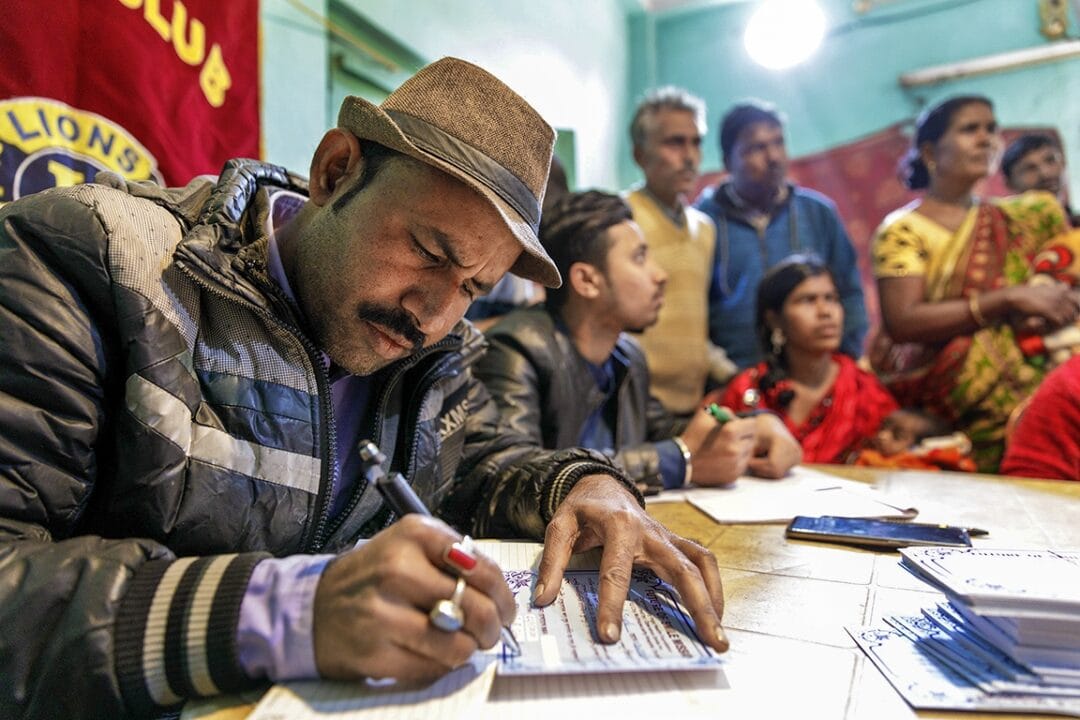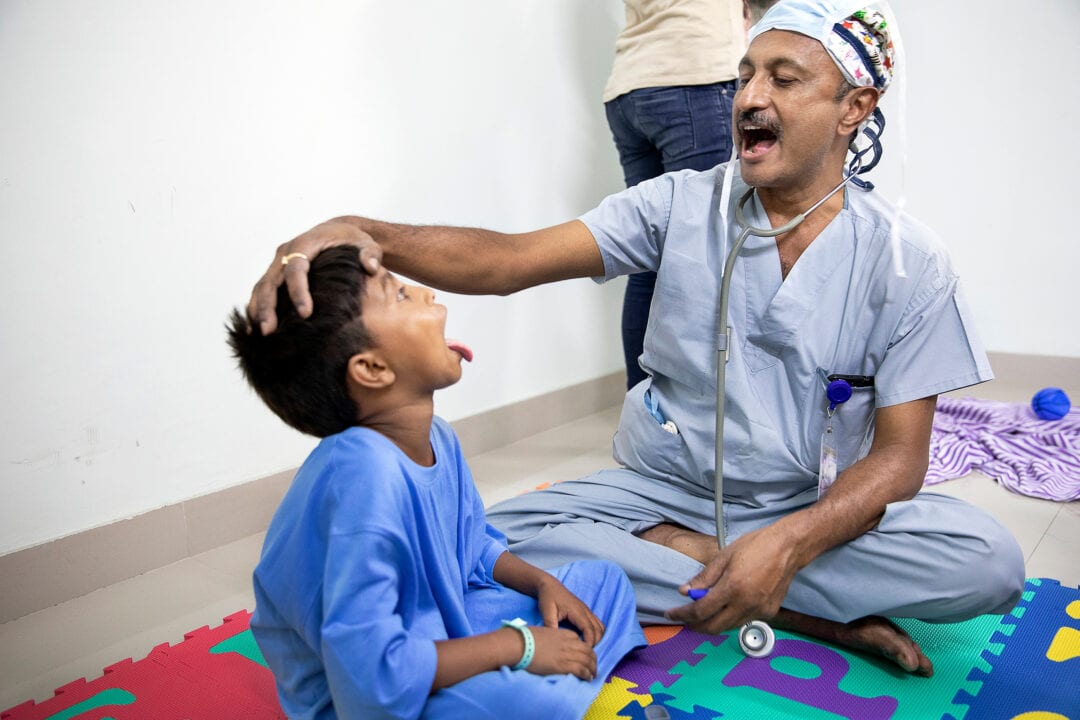 It feels good to know that, even if it's so far away, after the operation, my son will be fine.

Rahki, Shyam's mother, India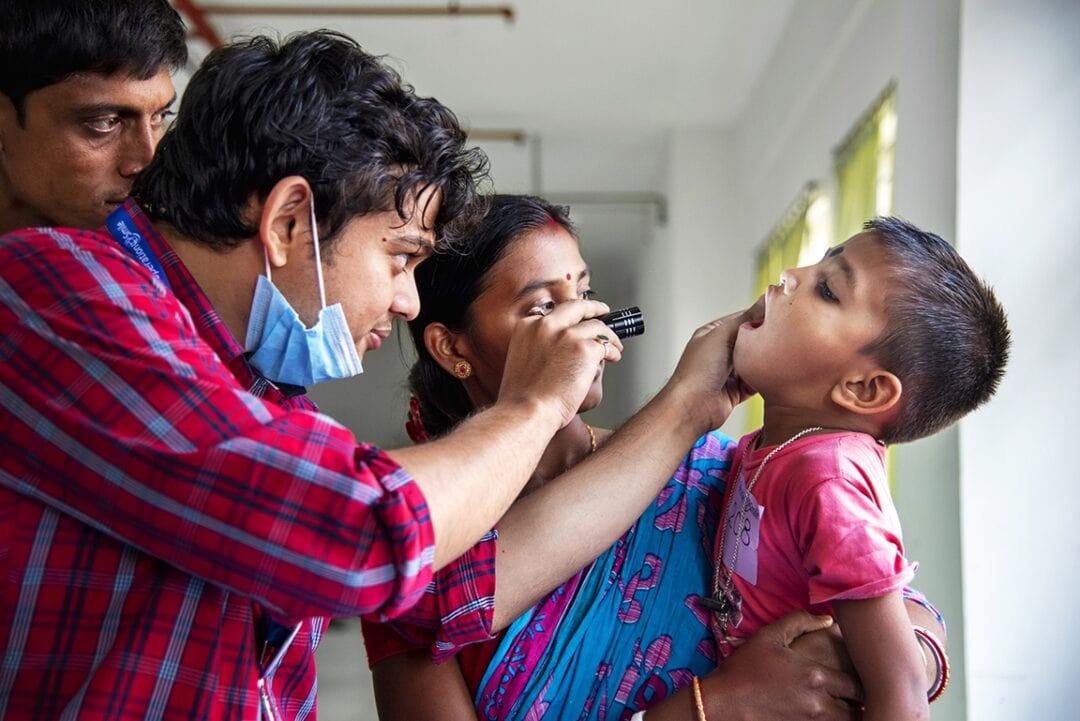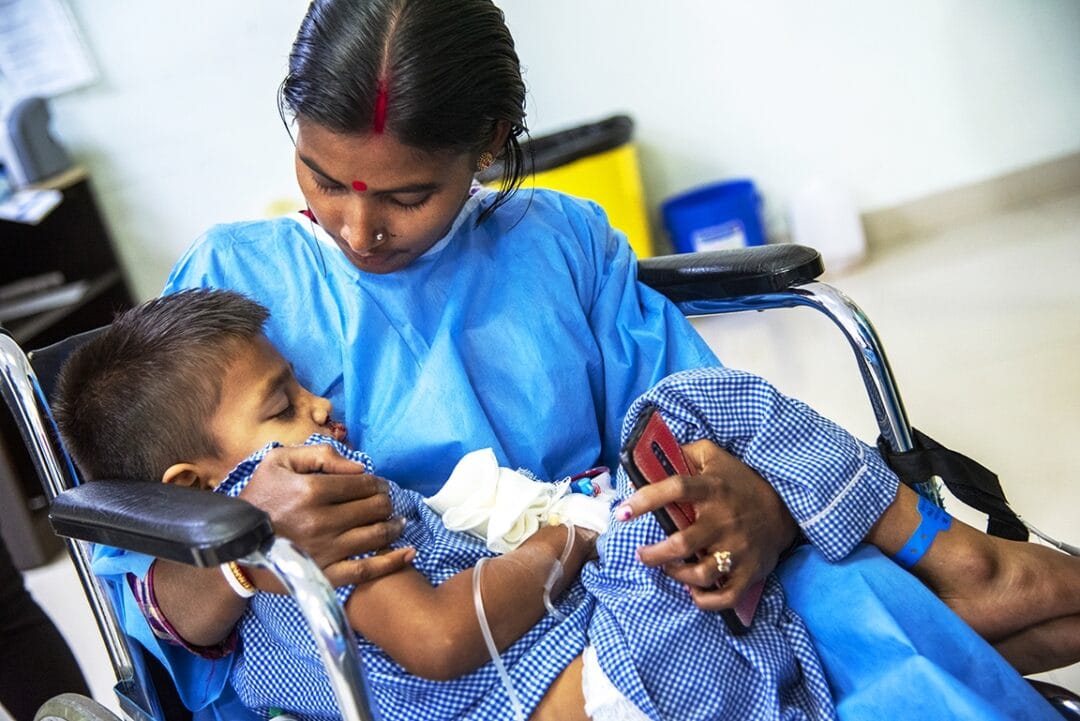 Comprehensive cleft care
The trust that Rahki places into Operation Smile is affirmed through the world-class care delivered by the centre's staff. The model used by the Durgapur centre differs from most of the other 30 care centres that Operation Smile operates in 16 countries, which are primarily volunteer-driven. Here, Operation Smile India employs surgeons, anaesthesiologists, orthodontists, dentists and speech therapists while utilising nurses and paediatricians through its partnership with the host hospital.
The team's goal is to provide patients with the complete care that they deserve.
"These children need comprehensive care," says Dr. Partha Sadhu, the Durgapur centre's lead cleft surgeon. "Because, time to time, the patient needs follow-up, needs necessary surgical intervention, dental interventions, speech pathologist intervention, everything.
"So that is why, other than working as an isolated surgeon, it is always better to work in a team."
Abhishek adds: "You have to keep following up. A child might need two or three surgeries. A child almost always needs prolonged speech therapy. You need orthodontic care, because, many times, you need to do a lot of work with the facial bone structure before the child is even ready for surgery. A lot of these kids are malnourished, so we need to have a proper nutrition programme so the child is healthy enough to get surgery.
"You need to provide comprehensive and complete care from the cradle until the end of growth."
After a month of anticipation, Shyam's family arrives at the centre. They settle into the patient ward before his comprehensive health evaluation begins. Shyam is found to be in good health and is placed on the schedule for surgery.
After an operation that lasted around an hour, the course of his life is forever changed.
This is just the beginning of Shyam's care journey, the centre is also poised to continue to grow once the COVID-19 pandemic subsides. Plans are in the works for strengthening its community outreach programmes beyond patient recruitment to bring nutrition programmes, speech therapy, post-operative care and, eventually, surgeries even closer to families like Shyam's.
"When we started this, we wanted to start small with the centre. We started by advancing safe surgery, then we started adding the other components," Abhishek said. "The next step is taking things to the community – to connect the last mile for our patients."
Lives changed in Durgapur
Durgapur cleft centre has provided care for thousands of patients and their families.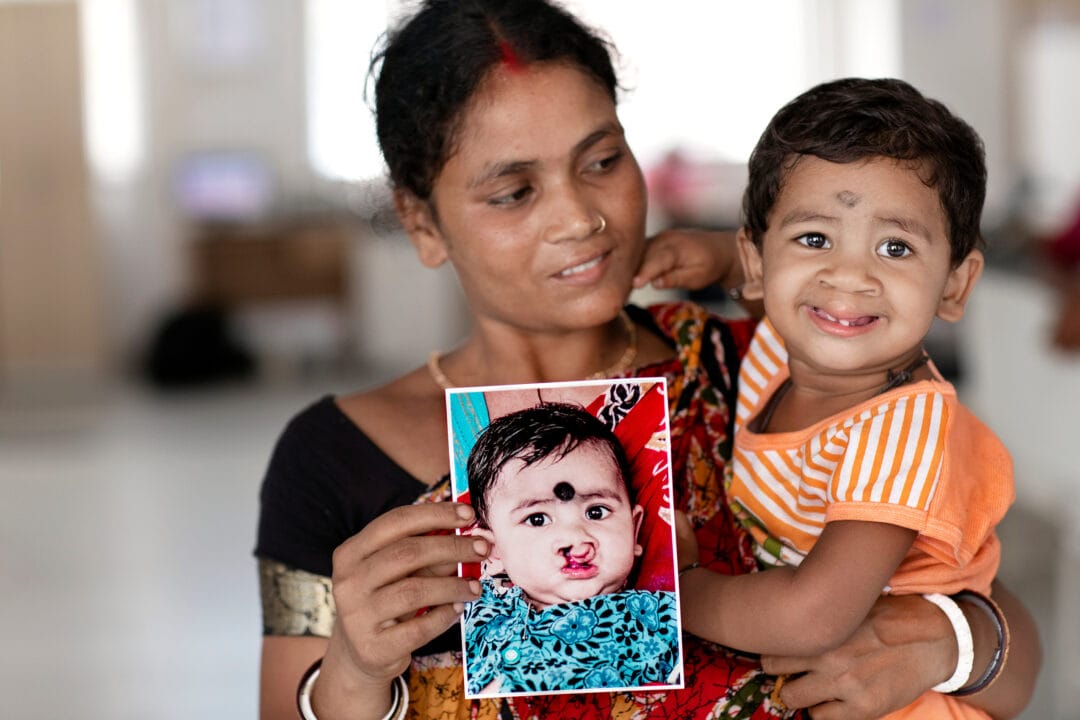 Cleft care India since 2002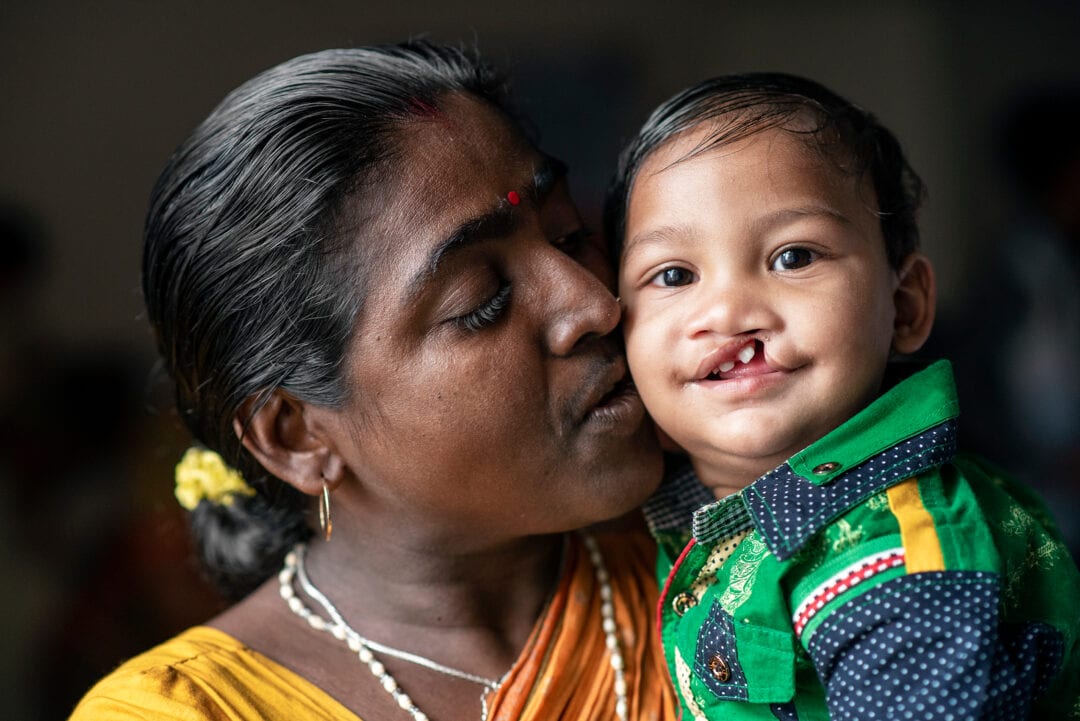 Donate help us provide more cleft care centres