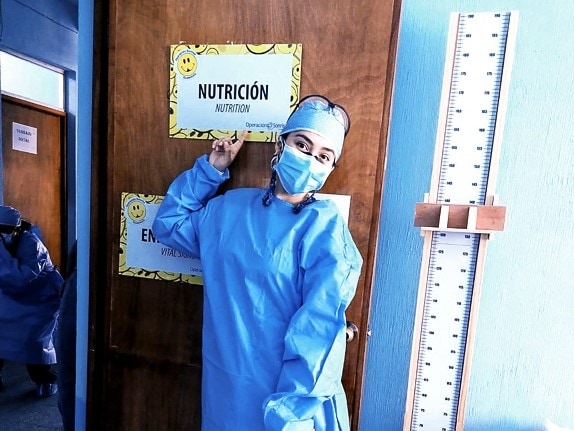 Nourishing her country: Q&A with Nutritionist Monica Arredondo
In Guatemala, where one in every two children suffers from chronic malnutrition, Monica Arredondo's lifelong passion is not only saving lives but helping alleviate a need in the country she loves.
Nutrition to enable cleft surgery

Living in impoverished areas around the world, the threat of malnutrition is severe for many families who are facing food insecurities and lacking easy access to resources they need. These risks become even more dire for children born with cleft lip and cleft palate because living with an untreated cleft condition can sometimes make it impossible for children to breastfeed, bottle-feed or eat solid foods.
And when children don't receive proper nourishment or timely nutritional support, they can't qualify for cleft surgery and continue to face life-threatening health consequences – even sometimes death.
Seeing her patients arrive to a surgical programme after having received ongoing nutritional care, Monica feels in her heart that she's made a difference in their life and her own.
"To these patients who are here … it's very exciting," Monica said. "Everything we do with nutrition, everything is for them to be able to qualify for their surgery, and this definitely changes their lives in all aspects."
We recently caught up with Monica to hear more about her dedication to serving the needs of her country and how Operation Smile Guatemala is confronting the impact of malnutrition head on.
I chose nutrition because it's a very important issue, I wanted to contribute to Guatemala, my country, to be able to contribute my grain of sand to the children and achieve a better nutritional state for them.

Monica Arredondo, volunteer nutritionist Guatemala
Q: Can you go into more detail about the nutritional care Operation Smile Guatemala provides to patients and their families?
A: "First, children are evaluated to identify their weight and their size. To evaluate them, to identify whether they have chronic malnutrition or acute malnutrition, and also determine if they have a growth delay. Depending on the diagnosis that's given, we can then choose the children who have malnutrition and enter them into the nutrition programme. This is a programme that Operation Smile Guatemala has to support families and provide them with baby formulas and other products to improve the nutritional state of their children."
Q: Why is this specific discipline of comprehensive care vital to patients?
A: "It's very important because, as I said, there are many children who have chronic malnutrition. This is also related to several factors, among them being the economic situation of the families, so this greatly influences the nutritional state of the children and as a country. Nutrition is very important because chronic malnutrition is a pretty big problem here in Guatemala and also for our patients with cleft lip and cleft palate.
"It's important that patients have the right weight and size so that they can qualify for surgery. For parents or guardians, because sometimes it's also other people who take care of the children, it's very important to them. They are very grateful to Operation Smile Guatemala because we support them through ongoing consultations. Parents have many questions about what food they can give to their children. So for them, the first appointment is very important, but also the follow-up that's given by Operation Smile Guatemala in terms of how they can be supported by nutrition."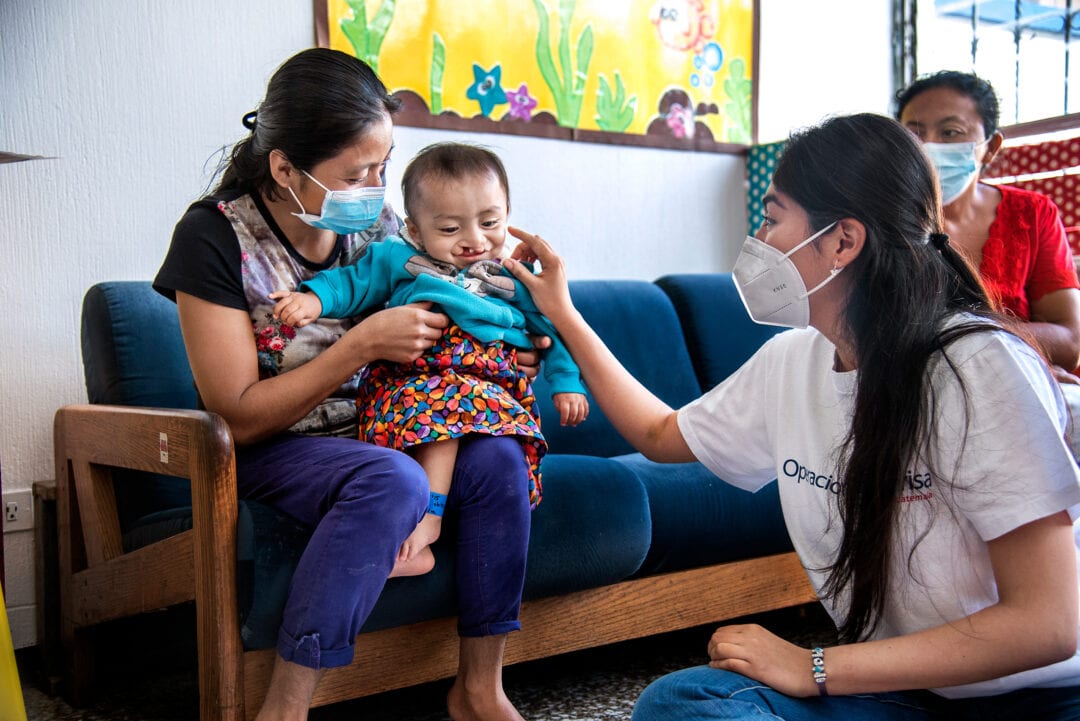 Q: What challenges did the COVID-19 pandemic create for you and your team?
A: "In relation to the pandemic, it was a hard situation for Operation Smile Guatemala because it's very important for us to have in-person consultations to evaluate weight, size and how the children are feeding. When it was done virtually, it was a problem because many of the families didn't have this ability. So not having in-person consultations really affected us. It was hard because we didn't have the opportunity to see the patients, so it was really difficult for us to have a follow-up with them.
"However, virtual consultations were carried out. It was about calling all patients who had scheduled appointments so that our team could collect the weight and size information. Nutritional education was greatly strengthened by these virtual calls for parents to also feel the help of how to continue to support their children."
Q: There was a recent Operation Smile Guatemala surgical programme in Petén. How did it make you feel to see patients arrive to the programme healthy enough to receive surgery after having battled malnutrition?
A: "To these patients who are here, the truth is that it's very exciting because it's something that families expect. It's very exciting for both the families and for us who are following the growth of all these children so that they could be here. Everything we do with nutrition, everything is for them to be able to qualify for their surgery, and this definitely changes their lives in all aspects."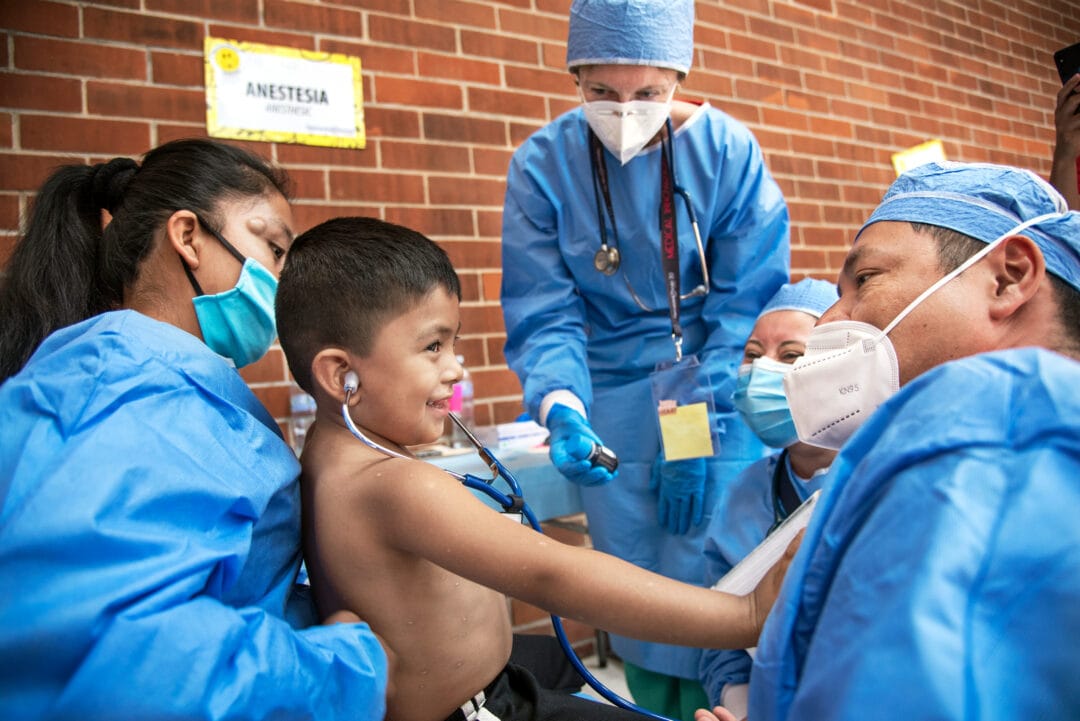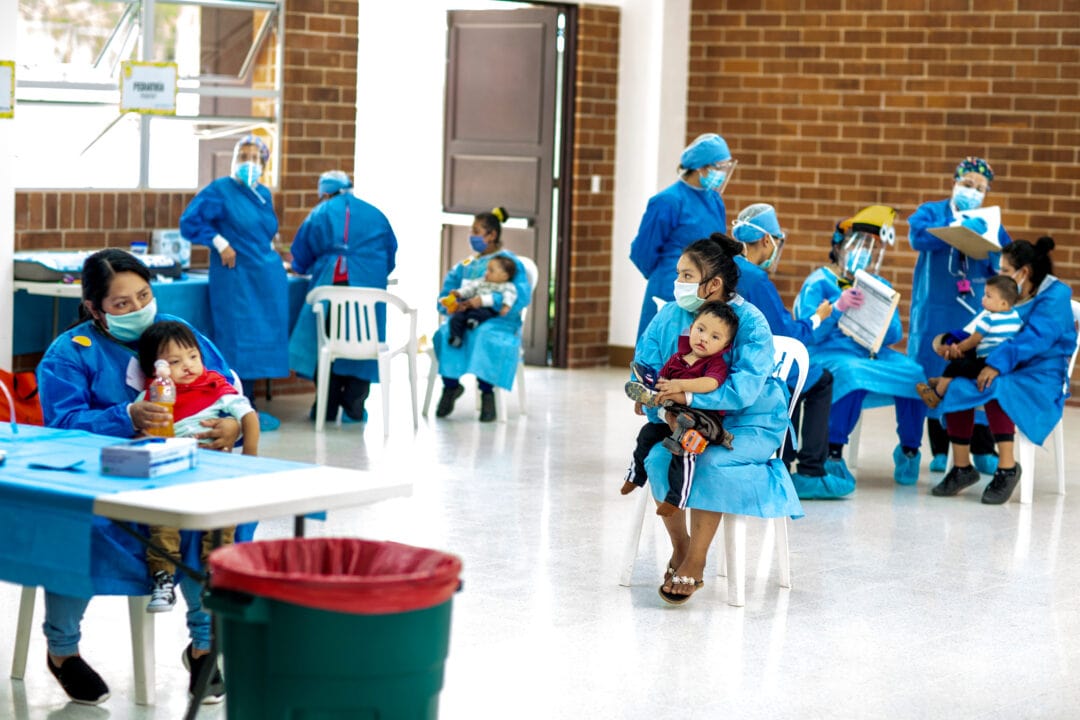 Changing lives in Guatemala
The lives we changed before and after cleft surgery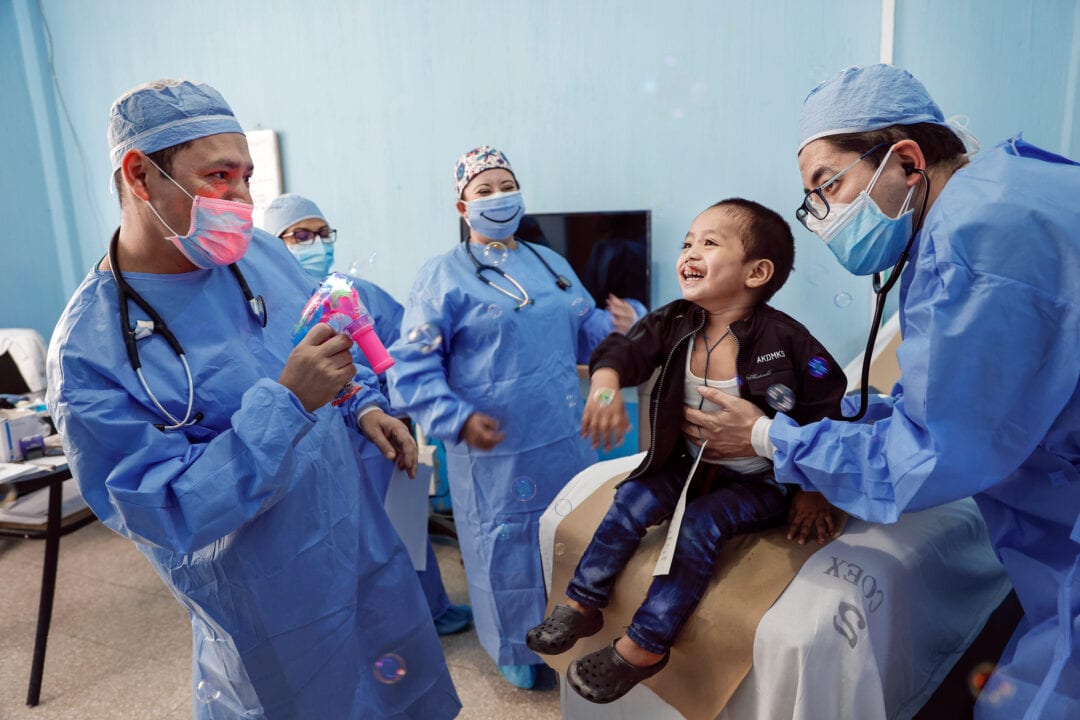 Cleft care in Guatemala since 2011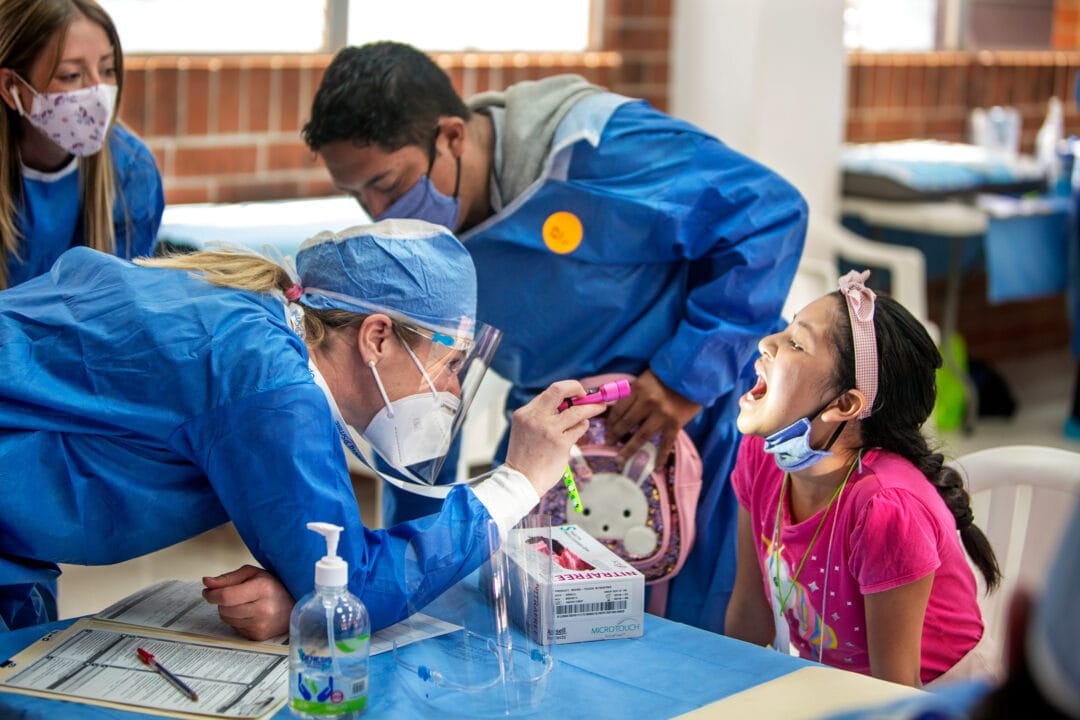 Cleft care goes beyond surgery